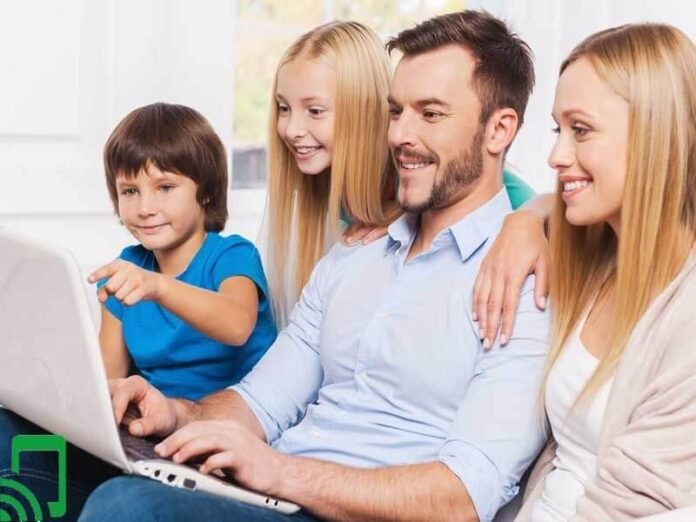 The contracts that are required by some internet service providers are very confining and respect thing in nature because it is there to ensure that you use the same service for some specified amount of time. The contracts by various internet service providers are very clear in terms and conditions, it is very evident that you are supposed to use the same internet service for a year or two and if you plan to cancel or terminate your contract no matter what the reason is, you have to pay a certain amount that can be up to $400 to $500 as an early termination charge which is huge.
We are making it easier for you because you have a way out of this contractual jungle, many internet service providers require no contract but the question is they should provide quality internet services well. We are highlighting 3 to 4 internet service providers that require no contract like WOW! internet, Windstream internet, Spectrum Internet, and CenturyLink.
Read through to understand why these internet service providers are a good option for you and the best part is that they require no contracts which means you are free to keep their services for as long as it is required or as long as you need it. There will be e know early termination charges.
WOW! internet
They are a regional internet service provider and currently, they offer their services in only nine States around the United States but they have more than 80000 subscribers that speak a lot for the quality itself. The best part is that you are not required to sign up for any contract but along with that, you get an extra edge which is a 30-day money back guarantee. Use these services as much as you want in 30 days and see if you are satisfied with them or not, if you feel like it is not a good option you can simply stop using their services and your money will be refunded.
They offer three different internet packages the base speed that they offer is 200 Mbps which easily sports for devices at the same time and if you have a larger usage for a household you can choose 500 Mbps which is an ultra-high-speed internet and they also have the speed which every internet geek looks out for, that is up to 1000 Mbps, that too will cost you less than $85 a month. This makes wow the most affordable option.
CenturyLink internet
One of the oldest internet service providers in the United States with millions of subscribers is CenturyLink.  We cannot tell you about the exact internet speed options that you will have with them because their internet speed varies from address to address but the best thing is that you can get the highest internet speed of 2000 MBPS with them.
CenturyLink does not require any contract and on top of that, the most amazing fact about them is that they offer a price lock for life, which means you will never see a rise in your bill.  You can also get a promotional discount and even then your bill will stay the same for as long as you used a service and you are free to terminate this service whenever you want without paying any early termination fee. CenturyLink is a reliable option.
Spectrum internet
When we mention the top internet providers around the United States than spectrum is among the top five internet service providers with a huge coverage of 44 States all around the United States with more than 60 million users. Spectrum is a brand that speaks for itself, despite being the top-ranked internet service provider they set you free from any contractual restrictions.  They are the most affordable option even they are ranked as a top internet service provider.
You have 3 different speed options that range from 100 Mbps, 400 Mbps to 1 Gig.  You also get the option to bundle up your service with the best spectrum TV and home phone service and now they have also started providing spectrum mobile phone services. Spectrum offers many things for free which attracts more users because who doesn't like free features?  They offer free internet allows you to save monthly equipment rental charges.  Also, get free antivirus on top of everything we also offer a contract by a plan worth up to $500 that sets you free is not any contractual restrictions of any other internet service provider.
Windstream internet
Windstream internet offers the latest Kinetic internet which is a fiber-optic connection.  The internet speed options will vary from location to location. The best part is that you are not required to sign up for any contracts. They offer the best security plans along with affordable internet packages, the only drawback is that they offer their services in a limited location.