Most people have seen or used Microsoft Office at one time in their life. Whether it's sending emails at home, producing documents at school or in the course of their employment. A basic understanding of the programs within Microsoft Office (Word, Excel, Outlook, PowerPoint to name a few) is essential for most jobs. However, you can advance your career and become even more valuable by taking Microsoft Office courses online to enhance your skills further.
The most widely-used productivity suite
It is estimated that up to 90% of all businesses with 100 or more employees use Microsoft Office as their main productivity suite. The figures are staggering, and it means that over 1.2 billion people use Microsoft Office in their employment. Needless to say, this is perhaps the biggest reason you need to have a professional understanding of Microsoft Office.
 Think about those numbers. If you have 10 different jobs in your lifetime, 9 of them will require you to use Microsoft Office. So, if you haven't developed these skills, you're going to fall behind the pack in what is already an extremely competitive job market.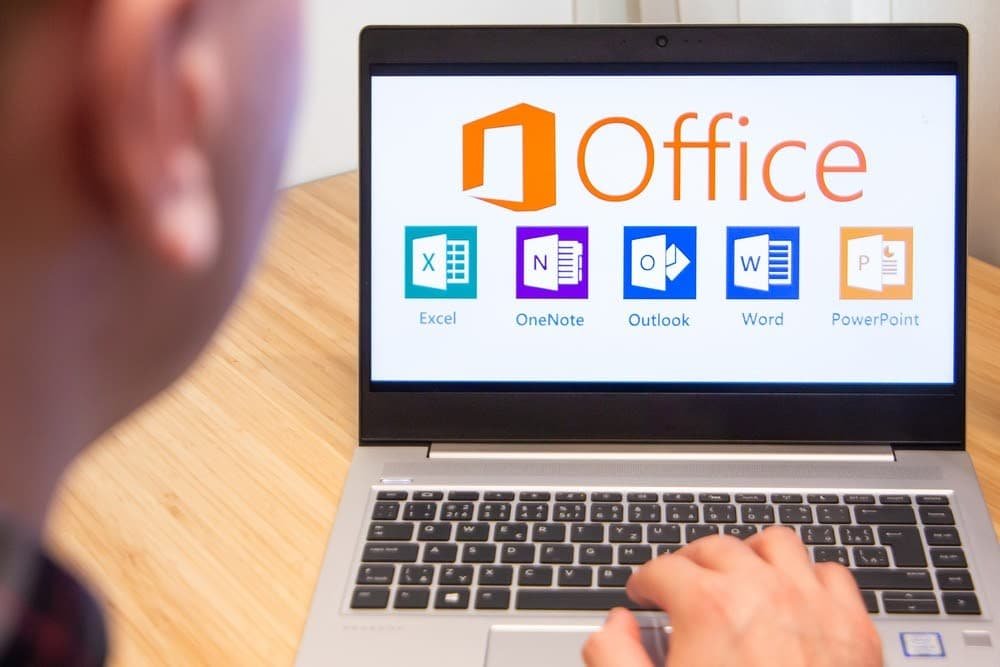 Give yourself more job opportunities
How many times have you gone searching for jobs and found the requirements list something like 'Microsoft Office experience essential? This is a key criterion for many jobs out there, for the very reason we've just mentioned. Microsoft Office is one of the most widely used business software tools in the world, and employers want you to be skilled in using it.
There is always an element of learning on the job, and most employers don't expect their new staff to arrive on day one with proficiency in each and every aspect of the role. However, the more basic requirements such as understanding Microsoft Office are generally non-negotiable. They don't want to waste time teaching you these skills when there's so much else to learn.
By undertaking Microsoft Office courses online and developing your skills, you'll find that it opens up a whole world of job opportunities that you previously didn't meet the requirements for.
Increase your confidence in any role
Whether you start at a new workplace or simply move into a new role in your current organisation, you need to have confidence. If you don't understand how to use basic operating tools such as Word or Outlook, your confidence can be damaged. Imagine walking into a new job and finding that everybody understands Microsoft Office except you.
New jobs are stressful enough without worrying that you can't use the basic tools that everybody else does. It's almost like an apprentice builder turning up for their first day without having picked up a hammer. They won't be confident moving forward, and this can hold them back from achieving great results.
Gain a greater understanding of cloud-based software
There have been several advancements to Microsoft Office over the years, and perhaps the biggest shift has been the recent move to cloud-based technology. The newest version, Office 365, operates on the cloud, allowing greater collaboration and easier access to the important documents and files you need.
For some people, 'the cloud' is a complete mystery. For others, their only experience may come from backing up their iPhone. The fact is, cloud-based technology is taking over the business world at a rapid rate, so you need to have a good understanding of how it all works. Of course, every piece of software is different, but learning to use Office 365 can give you more confidence when learning how to navigate other cloud-based technology.
The great thing is, there are Microsoft courses online to help you build your skills in Office 365. Even if you're familiar with older versions of Word, Excel and Outlook, you'll notice some differences when using the cloud version. Most of the functions are still the same, but the look, feel, navigation and accessibility comes with some changes. So, if you can access Microsoft training courses to help you get used to the new version, it will definitely help your career.
Land your dream job
It doesn't matter what your dream job is, there's a strong likelihood that involves Microsoft Office. From warehouses to corporate offices, Office is used almost everywhere. Not every job needs you to understand complex Excel formulas, but most of them need you to use email and an element of word processing.
When you're trying to advance your career and perhaps even move into your dream job, it would be crushing to know that you don't meet the requirements because you haven't learned how to use Office. On the flip-side, if your dream job does require Microsoft Office use, and you can demonstrate an above-average skill set, you'll stand out from the crowd.
When it comes to obtaining the job you've always wanted, don't leave anything to chance. Become a Microsoft Office expert and watch your value on the job market soar.
Make yourself irreplaceable
Consider you work in a medium-sized workplace where Microsoft Office is the productivity suite of choice. So, everybody has at least a basic understanding of using spreadsheets, word processing tools and email software. How do you make yourself even more valuable in your workplace? You become an expert in something.
Microsoft Excel, in particular, is a great option here. You can study advanced Excel courses online and learn how to create amazing spreadsheets with complex formulas. Alternatively, you might want to become an expert in PowerPoint and be the person that everyone comes to for help with a slideshow presentation.
Whichever unique skill you choose to build on, you'll make yourself irreplaceable in a workplace by going over and above with your learning.
Scale up your chance for advancement
In many workplaces and careers, you need to start at the bottom. If you want to be a plumber, you need to first be an apprentice. If you want to be a sales manager, you first need to be a salesperson. The list goes on. Advancement occurs when you move to a more senior position, whether that's with another company or rising through the ranks of the one you started at. It's how all careers work – starting low and working your way up.
However, many people get stuck at the lower level because they don't have the skills required to move up to that next position. One of those skills, of course, is Microsoft Office expertise. If you want to advance your career, you'll notice that many more senior or specialised positions require a more in-depth knowledge of Office. Whether it's using spreadsheets for data analysis or PowerPoint for designing training course material, there are so many reasons you need to build these skills t advance to your career.
Microsoft Office skills are transferable
While Microsoft Office is a specific set of business tools, and the training courses focus solely on that software, it doesn't mean the skills aren't transferable. We already discussed the benefits of learning to Office to increase your competency with cloud-based software. But the same applies to a lot of software programs.
Microsoft Office has been the biggest and best for a long, long time, so many software programs seek to mimic it in some way. So, it's not uncommon for many word processing platforms and email clients to look and feel a lot like Word and Outlook.
Take Google's suite of tools for example. Google 'Docs' and 'Sheets' are practically identical to Word and Outlook. So, even if Microsoft Office courses online technically focus on one piece of software, your digital literacy in general increases, and makes it easier for you to pick up other new programs when you need to.
To give yourself the very best chance of success in the job market, and indeed your entire career, it makes sense to become highly skilled in the use of Microsoft Office.