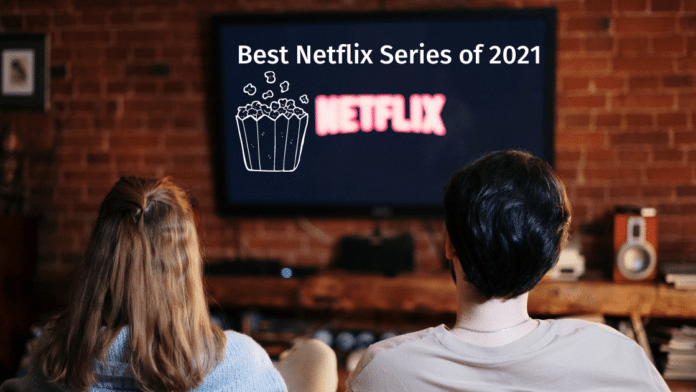 This 2020 year hasn't been the best one for the employed people as many lost their jobs due to the COVID outbreak and the ones who didn't lose their jobs were working from home. Apart from working, people had much spare time left for themselves, which they spent watching Tv Series on Netflix. People surfing on Netflix felt confused after seeing a giant list of Tv shows. We are making the job easier for you by helping you pick the Best Netflix Series, which is worth your time and isn't. If you find it hard to select the Best Netflix Series of your desired genre, then you can't afford to miss this whole rundown of 2021 hits.
1. Selena
Selena is one of the best 9-episode family-friendly tv series you'd find on Netflix. In this, the character of Salena Quintanilla is beautifully portrayed from childhood to adulthood. It shows how she became a singer and how her stardom started. This tv show is produced by her sister Suzette Quintanilla.
2. To the Lake
To The Lake is a highly acclaimed Russian Tv Series on Netflix. The story is built on the famous Russian Novel named Vongozero, and Yana Vagner has written it. The story is based on the people trying to survive in the pandemic situation. The main lead of this Tv series is Sergey, and he is leading a group of people including his girlfriend, his ex-wife, his father, his son, and his neighbors and he has been given a task to take the whole group to the middle of an area named Vongozero located in the desert. It's the best Netflix Series for people who love to watch shows full of drama and suspense.
3. Alive
Alive is undoubtedly one of the most discussed Netflix movies of 2020 because it's quite related to the current COVID pandemic situation. This is a South Korean based film, and the story is about a video gaming streamer named Joon Woo who's trying to survive a zombie apocalypse. He is completely lonely and isolated in an apartment in Seoul. The situation of him is so similar to the situation happening nowadays around the world.
4. Crown
Crown is the first British prestige Tv Series acquired by Netflix. A considerable budget was set for this Tv show, showing the luxurious living style of Queen Elizabeth II. This role was played firstly by Claire Foy, and now Olivia Colman played this role in 3rd season. If you're curious how the royal family lives in real, then it's a must-watch the show for you as it will clear all your doubts. There are 3 seasons on Netflix, and the 4th will be on air soon, which will be based on Charles and Diana's personal life.
5. Bodyguard
Bodyguard is a recent and most popular British Tv show, and some of the critics call it the best Netflix series of all time because of numerous reasons. Jed Mercurio writes it. The series is based on a bodyguard who has been handed over the responsibility to protect the Home Secretary. The Professional relationship turns into a personal sensual relationship after their affair. Currently, there is just 1 season on Netflix, and the 2nd one will be released soon.
6. The Last Dance
The people who love to watch basketball and are a part of the Michael Jordon fan club can't miss this tv series. The critics rate The Last Dance as the best sports series of 2020. The documentary is based on Michael Jordon's Career and the last year of his career in which he was a part of the Chicago Bulls Team. The documentary features Scottie Pippen, Dennis Rodman, and Michael Jordan himself. Even the people who are not into basketball will love to watch the successful career of one of the highly decorated sportsmen of all time.
7. Dark
Last but not least, Dark, a science fiction tv series, makes our list. This is the best Netflix series to watch right now if you want to watch something that makes your brain tired. It is a time travel tv-series, and there is a possibility that you'll just be lost while watching it. We wish you the best of luck if you're thinking to start this fantastic Tv Series.
These were the seven best Netflix Tv series that I found attractive even in 2021. If you cannot pick which Tv series to watch, this list will surely help you.
Read More About: How To Watch Marvel Movies in Order