Many website owners believe that it is hard to put their website on the top of the Google search results. However, anyone can do that if he understands what the Google ranking factors are and their importance. 
Although Google keeps a secret of its official list of ranking factors, the trick to getting your company to rank higher on Google isn't as mysterious as it may seem. 
Well-optimized sites get more traffic over time, creating more leads and sales. Users will not be able to locate your site without Google ranking factors, and all your hard work will be for nothing.
With that in mind, this blog outlined a brief explanation of the most common Google ranking factors and how you can master them to stay ahead of your competition. 
What Are the Important Google Ranking Factors
Google uses several variables in its algorithm to assess which results in the consumer would find most helpful. This also uses latent semantic indexing, which uses search intent to indicate the most relevant results.
Here are some of the most important google ranking factors categorized based on their functionality.
Site Structure:
Https

Backlinks

Topical Authority

Search Intent 
Site Experience:
Page Speed 

Mobile-friendliness

User Experience 
The content Part:
Freshness

Content Accuracy 

Content Depth 
Let's get started.
Site Structure
Your site only needs one template with a responsive interface. Your site's structure, user interface, and design will adapt to several devices, and you will no longer need to build two versions of your website, one for your desktop and one for your smartphone. 
Following factors are significant when it comes to establishing a good site structure for google ranking:
Https
Approximately 55 percent of all websites are encrypted, and 40% of Google's one organic search results page features an HTTPS site. Google has been encouraging webmasters to move to a safe site for a while now and has given HTTPS websites—that weight in ranking boosts.
The key advantage of Hypertext Transfer Protocol Secure (HTTPS) is that it provides users with a secure link to the sites on which they exchange personal data. It's nice to get it all over your website. However, when a user shares confidential data, such as credit card information, HTTPS adds extra protective layers.
Backlinks
Backlinks are another signal telling search engines that a website has reputation and authority. The number and consistency of the links that lead to your site is an off-page SEO element that significantly impacts your search rankings.
Backlinks are also considered the second most significant element in the SEO ranking, in addition to content. So, suppose you want to rank your website. In that case, you need a strategy to create high-quality backlinks for your site by activities such as hosting visitors, digital PR, acquiring links, and other link building strategies.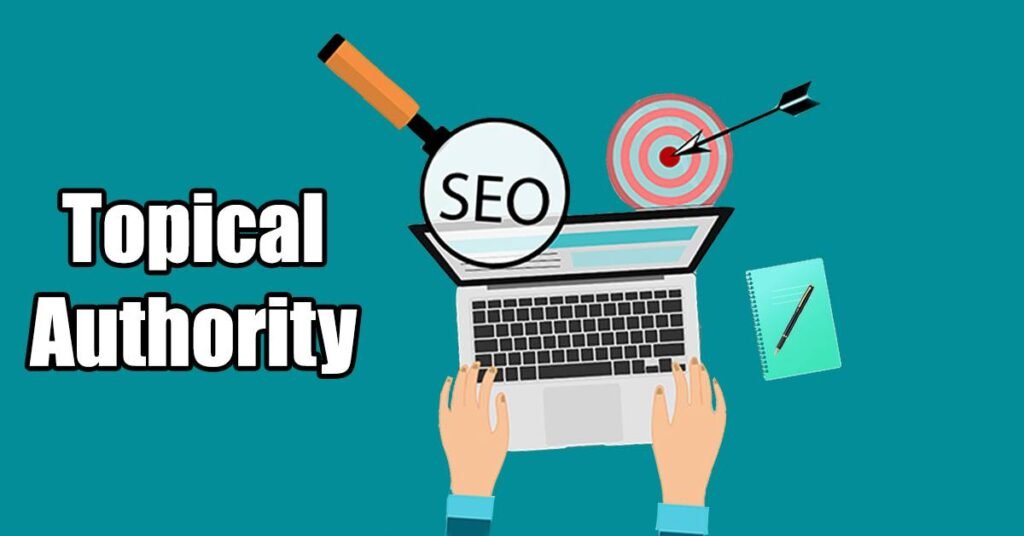 Topical Authority
Local authority directly depends on backlinks. Authority matters when it comes to rating variables in search engines. It's typically a mix of great content and off-page SEO signals such as inbound links and social shares, as you'll see. And it may also involve the authority of the material's producer, thanks to the expertise, authority, and trustworthiness. 
Moz has codified this into page authority scores and domain authority scores; both range from 0 to 100, which tells you how likely it is to place a specific page or domain in the search results.
With Open Site Explorer, you can test the Domain Authority or Page Authority. Just insert your URL into the on-site search box, and you will get a report showing the authority of the domain, the authority of the website, the links formed, and new links.
Search Intent 
Search intent (or user intention, viewer intention) is the term used to describe the object of a search online. It's the reason someone performs a particular quest. You want to ensure a landing page suits your audience's search intent. It's a smart idea to tailor the product pages to more commercially oriented keywords.
If you want to know more about your audience's search intent, you need to ask them another way. You might do a small survey, including questions about what people were searching for, and if people visit your website, make the survey pop up. This will undoubtedly give you a lot of useful insights into your audience.
Site Experience 
As much as site structure counts, the way a website looks and works matters a lot. If you want this to work for you, your website should be user friendly.  
Below are the factors considered essential when it comes to establishing a pleasant site experience for google ranking:
Page Speed
Another consideration for the SEO ranking, which relates to user experience, is the page's load speed. Poor downloading sites have poor experience for users. Search engines know that people want the answers to be found as soon as possible, so they tend to display pages that can load users quickly. This is even truer with web pages, as Google confirmed that its Speed Update would make load speed a ranking factor with mobile searches.
Use a web speed checker to ensure your web is loading quickly. Utilize speed analysis tools as part of your daily Site Audit or Google PageSpeed Insights tool.
The page loading time of a good website is between 6 to 10 seconds. If your site is slow, take measures to speed your site by reducing the number of redirects, compressing files, introducing website caching, and taking other steps to increase the load time.
Mobile Friendliness
Mobile-friendliness refers to the look and output of a website when someone uses it on a mobile device. Mobile-friendly websites have a good user experience by using a responsive interface that changes the content so that any screen size looks fine. 
Since more searches are carried out on mobile devices than on desktops (nearly 52 percent of internet traffic originates from mobile devices and the number is growing), mobile-friendliness is critical for search engines and users alike.
Upload your site to Google's Mobile-Friendly Test to see if your website is sensitive. It will report any issues relating to your site's mobile edition.
User Experience 
Google has been using artificial intelligence to rate web pages higher for some time now. It calls on the RankBrain signal. It includes other signs that impact your rating on the search engine, including:
• Click-through rate: search results display the number of users who click to visit your site after logging in.
• Bounce rate (particularly pogo-sticking): number of people clicking on your page and quickly returning to the search results.
• Dwell time: how long you have visitors staying on your site after they arrive.
If people click your web page through and hang around for a while, this tells Google that your content is essential to their search.
So, you can improve your search engine ranking by optimizing names, descriptions, and content to get the clicks and deliver value at the other end.
The Content Part 
The content factor is the crux of Google ranking criteria. Web searchers state that pages for search terms ranked higher on Google must feature authoritative, relevant content. Google itself came out and confirmed that it has concentrated on delivering the best possible user experience since the beginning.
Below are the content-related factors considered essential when it comes to the top ranking on Google:
Freshness
Fresh and new content attracts search crawlers and increases the popularity of searching, while also giving you something worth sharing with your audience. Your marketing plan is a win-win.
Always use content mapping to create a roadmap for your website that involves the production of landing pages and the ongoing content of blogs.
Content Accuracy 
When it comes to YMYL (Your Money or Your Life) inquiries, content accuracy is critical, which Google says are the ones that can potentially affect future user happiness, health, or wealth.
Google likes to see that high-quality sources link you as a guide, which improves your ranking and reputation.
Content Depth 
Another way to improve user interest on your platform and appeal to search engines is to regularly publish high-quality content on your site. Content depth is one of the most critical Google ranking factors. Search engines want to produce the best possible results, so they award top rankings to websites with well-researched, in-depth, and well-crafted content.
Accurate and fresh content attracts search crawlers and increases interest in searching while giving you something interesting to share with your audience, so it is a win-win for your marketing strategies.
The Bottom-line
Google's ranking is never about new tricks, tips, and buzzwords. It's about bringing information that searchers are searching for into the job, delivering decent user experience, and demonstrating to Google that it's the best outcome for the query.
Whether you are developing a new Internet browser or a new update to the homepage's look, you should be taking great care to make sure it better represents you, rather than our internal target or bottom line.
The bottom line is simple: focus on the user, and everything else will follow. Google periodically changes the search algorithm for quality assurance purposes — the aim is to better meet the searchers' needs. Expect searchers to have a more favorable view of brands rated higher on the results of searches.
So, to rank top on SERPs, must consider those above most important Google ranking factors and stay ahead of your competition.