Though everyone is willing to buy the best cheap gaming laptop that can provide the best gaming experience and is a powerhouse performance-wise, finding a pocket-friendly gaming laptop can be a huddle but don't worry we've done half of the job for you by compiling the list of best gaming laptops while staying on budget.
With the revival of AMD in the gaming laptop market and Intel launching the latest Comet Lake H-Series 10th Gen Processor, buyers might get confused to pick the most suitable laptop as there are so many options to buy that are immensely strong and can provide powerful performance including the support of VR headsets.
Recently after the launch of the Nvidia 3000 series and AMD Ryzen 5000 series graphics card, the price of previous-gen laptops with amazing specs have dropped which means you can get an amazing gaming laptop at a budget-friendly price.
Today we've reviewed some of the best gaming laptops under $1000 that you can buy in 2021.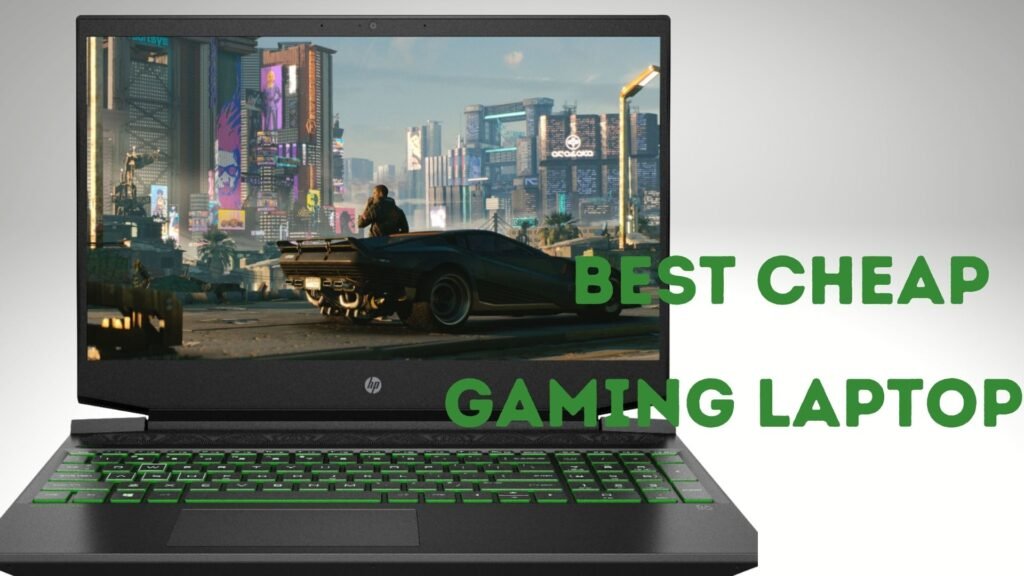 Best Cheap Gaming Laptops under $1000 in 2021
1. Dell G5
The newly launched Dell G5 15 is the best gaming laptop under $1000 on our list because of the amazing CPU performance. This 15.6-inch device features AMD Ryzen R7 4800H powerful processor along with 16 GB RAM, AMD Radeon RX 5600M GPU, and sweet 512 GB SSD storage. Not only this, it comes with an amazing battery life of 7 hours that means you can play your favorite games for hours without worrying about battery life. The 15-inch screen delivers a 1920*1080 HD display that comes with a smooth keyboard to enhance the gaming experience. Apart from that, the port painted with silver is good enough to put all the peripherals you want. At this price, you want to find any laptop better than Dell G5 SE 2020.
2. MSI Gf65 Thin
MSI GF65 Thin is one of the most budgeted gaming laptops in the market under $1000 that allows you to have the best gaming experience featuring a powerful GTX 1660 Ti graphics card with the option to increase the speed to 12%. Not only this, it weighs so less as compared to other gaming laptops making it a decent option to carry while traveling. The keyboard with LED-backlit makes this laptop more attractive. Last but not the least, the amazing battery life of 8 hours with a refresh rate of 120Hz makes this laptop a well-priced one as per the features they're providing.
3. Acer Nitro 5 17.3 Gaming Laptop
Looking for the best cheap gaming laptops under 1000? Here is the answer to your search query. Acer Nitro 5 17.3 is one of the best modern-day gaming laptops that you can get for just around 700$. It not only features an excellent GTX 1650 Ti GPU, but it also offers an amazing 10th Gen Intel I5 processor with 8GB RAM and 512 GB SSD storage that makes your games run efficiently without any lag. The best part about this device is that it offers a 17-inch screen that is perfect for users who favor big screens. Last but not the least, this device comes with an amazing keyboard and a good battery life.
4. HP Gaming Pavilion 15
A cheap gaming laptop that performs better than most gaming laptops worth double the price! Who won't go for it? I certainly will because of the Intel Core I7 processer along with Nvidia GeForce GTX 1650 GPU with 12 GB RAM and 256 GB SSD storage. These specs with powerful performance and elegant design are more than enough reasons for this HP Gaming Pavilion 15 to be only of the most demanding gaming laptops in 2021.
This device is not only praised by the specs, a long-lasting battery life of 6 hours must be looked into consideration too. You can play the most powerful games for hours and your laptop will still be cool enough to play even more. If you're looking for the most powerful and best gaming laptop at a pocket-friendly price, then this one is for you.
5. ASUS TUF A15
Are you in search of a cheap gaming laptop with high-end specs? Recently launched ASUS TUF A15 is the ideal gaming laptop for you featuring AMD Ryzen 4000 series processor (that is powerful enough to run any high-end latest game), with Nvidia GeForce GTX 1650 GPU and 16 GB RAM. This isn't everything, you also get the perks of 1TB SSD storage to store as many games you want with a long battery life that gives you the freedom to play as many games as you want. This is the cheapest laptop offering GeForce GTX 1650. Getting these specs is unbelievable in the price they are charging. The only issue this laptop has is of heating up. This laptop gets very hot when you're playing a game and the fans create much disturbance. Otherwise, this ASUS TUF A15 is one of the cheapest gaming laptops in the market today.
Final Words
The cheat tip when buying a gaming laptop is that goes for older laptops that offer Nvidia GeForce GTX 10 GPU. They'll cost fairly less because of the launch of the latest Graphic cards. You'll just have to pay under $700 and you'll be getting enough power and graphics to play all the latest games in the highest resolution and graphics. We compiled a list of some of the best gaming laptops that you can get in 2021 at a fairly cheap price. Hope these lists help you to choose your desired gaming laptop.