Many countries condone downloading files, music, movies, and games. Still, despite their best efforts, they can't stop each individual, and torrenting is the best attempt in downloading your desired data in a short amount of time. Torrenting is when each person in the torrent shares small chunks of data to complete downloads; your ping, download speed, and the number of seeders and leechers affect the download of the torrent.
Many shady websites would like to get their hands on your data, and hence a secure network will be required; that's where paid VPN's come in. The people who are sharing your torrent can easily see your IP address, and it's not hard for them to send malware your way. With a secure VPN, you can hide your address and be less susceptible to any malware attacks. These VPNs allow access to content that was banned in your country or from your network, which makes them even handier to have. 
They all have their quirks and always better to have because they provide the user with loads of benefits that they wouldn't otherwise get from their normal network.
Here some of the best picks of paid VPN you can have:
1. Nord VPN – Best VPN for Torrenting 2021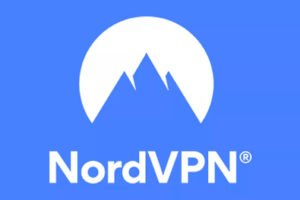 With over 5,600 servers and 60 locations, they have at their disposal, and you'll be connected in no time to their services.
Nord VPN specializes in excellent overall security with an impressive 2048 data encryption. The service provides excellent security with the help of support for IKEv2/IPsec, OpenVPN, PPTP, and L2TP protocols. Your data also passes through dual servers, giving you an extra bit of security. This gives you double data encryption and helps your data remain safe and secure. The VPN also doesn't keep any activity or connection logs and lets you surf the web anonymously. The kill switch is always handy to have as well as you can sever the connection with the server any time you want.
The speed of the VPN is impressive as well. One of the downsides is that the VPN doesn't support P2P torrenting, but it still provides great client communication and admirable download speeds.
The downside is that the server list is not alphabetically listed, it is nick picking, but it becomes a hassle to search for your favorite server.
Pricing
The monthly plans are crazy expensive compared to their other plans. A single month can cost you 11.95$, while half and a full year will cost you 6.99$ and 3.5$, respectively.
[i2pc pros_icon="icon icon-thumbs-o-up" cons_icon="icon icon-thumbs-o-down" show_title="false" title="Pros & Cons" show_button="false" pros_title="Pros" cons_title="Cons" ][i2pros]Up to six connections on one account.
Double data encryption.[/i2pros][i2cons]No good customer service.[/i2cons][/i2pc]
2. Express VPN – Secure VPN for Torrenting 
This VPN is one of the best in the market. The Express VPN has excellent speeds, and you can select from a variety of around 94 countries. They have over 3000+ servers in said countries, and they're only expanding from there. They have over 160 server locations, so you don't need to worry if some server locations shut down. With an impressive array of over 30,000 IP addresses, you'll be getting a new one every time you log into the service.
The addition of P2P sharing with unlimited bandwidth is a great addition to their services. You can even have five devices connected on a single account, letting you share the service with your family and friends. The unique split tunneling feature that the VPN introduces is something to take note of as well. The feature allows you to protect your torrent client only (or any other online activity) and can have your other activities unaffected; this includes web browsing, gaming, etc.)
The security on this bad boy is unmatched as the VPN service provides reliable encryption and goes through a list of VPN protocols. You'll have no fear of anyone tracking your data or your login history as even the service providers ensure their customers that they don't keep their activity or connection logs.
Pricing
The VPN is a bit pricey compared to other VPN deals, starting with 12.95$ a month, 9.99$ a month, and 6.67$ a month. So the better option would be to buy the year-round deal as it's a bargain. With such a low price, you can enjoy all the multiple features that this VPN provides.
[i2pc pros_icon="icon icon-thumbs-o-up" cons_icon="icon icon-thumbs-o-down" show_title="false" title="Pros & Cons" show_button="false" pros_title="Pros" cons_title="Cons" ][i2pros]Fast
Anonymous surfing
Great security
Great P2P sharing[/i2pros][i2cons]A Bit Pricey[/i2cons][/i2pc]
3. SurfShark – A Bit Expansive Choice for Torrenting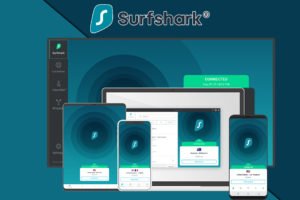 One of the best deals you'll see in the market, SurfShark provides its users with the best experience they can muster up. With over 1000 servers and over 60 server locations, you'll always be guaranteed a connection in no time.
The basic security services are there, such as OpenVPN UDP and TCP, IKEv2 security protocols, AES-256 encryption, and a kill switch if you need to cut your connection for whatever reason. The service also has a private DNS server and double VPN, which essentially routes your connection through two addresses, giving you an added layer of security. The only thing they log is email and billing information so that you can access your paid service accounts while using the VPN.
The easy connection feature gives its users the option to easily connect with the app without going through menus and menus of options. You can still do that, but it makes it easier for the layback user. Speaking about connections, you can use the service on an unlimited number of devices; you can virtually connect all your devices to the VPN account and enjoy its services where ever you please.
Pricing
The prices on this VPN service are insane, with one month costing the most with 11.95$. The year and two-year deals are great to add to the cart as they only cost around 6$ and 2$, respectively.
[i2pc pros_icon="icon icon-thumbs-o-up" cons_icon="icon icon-thumbs-o-down" show_title="false" title="Pros & Cons" show_button="false" pros_title="Pros" cons_title="Cons" ][i2pros]You can connect unlimited devices.
Fast and secure connections.
Best value for your buck.[/i2pros][i2cons]Android app becomes unstable.[/i2cons][/i2pc]
4. IPVanish – Works Well For Torrenting now days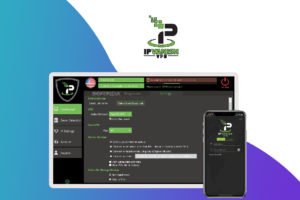 IPVanish VPN has great coverage in servers and IP addresses. With an impressive selection of 1,300 independently managed servers, they have you connected to any of their many servers; They also have 40,000 IP addresses, which will be randomly assigned to you, and its most unlikely that you'll be getting the same IP address twice any time soon. Their servers are distributed among 75 server locations, so you don't have to worry about connection issues if one of them goes down.
The apps are the highlights of the service. They have multiple app support and are readily available on the majority of platforms. The apps are extremely user friendly, and they give a plethora of features. The easy navigation of the apps makes this service desirable to have.
Another advantage of the service is that you can attach ten devices to the VPN. You can surf the web with all your devices at your disposal and then some. You can even extend it to your friends for great usage.
Pricing
The prices are a bit high, even for the whole year's packages. The packages include 1,3 and 12 months, with prices ranging from 8$,7.20$ and 5.20$, respectively.
[i2pc pros_icon="icon icon-thumbs-o-up" cons_icon="icon icon-thumbs-o-down" show_title="false" title="Pros & Cons" show_button="false" pros_title="Pros" cons_title="Cons" ][i2pros]They own and manage their independent servers.
24/7 customer service.
Multiple device connection support is available.
[/i2pros][i2cons]Short trial period.[/i2cons][/i2pc]
5. CyberGhost – Reliable and Fast VPN For Torrenting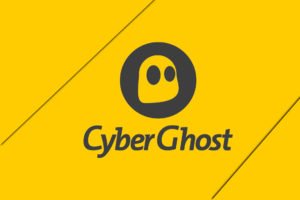 The plentiful in the bunch in terms of servers, Cyber Ghost, has a plentiful amount of servers, numbering up to 5,700 servers in approximately 110 cities. These servers are spread across around 90 countries, each providing great speed and maximum security to their users. The service connects to a P2P compatible server and automatically sets its settings to give you the fastest speeds it can provide.
There are extra features that this app provides, such as blocking pesky ads that keep popping up and any harmful files that may creep up in your PC or mobile. It also has data compression, which is always great for people that are on roaming devices. HTTP requests always guide you to a secure connection.
The desktop interface is unnecessarily hard to navigate and causes problems for many users, and the support isn't great as well.
Pricing
The prices on this app start from 12.99$ for a month, 3.69$ for 24 months, and 2.75$ for 38 months.
[i2pc pros_icon="icon icon-thumbs-o-up" cons_icon="icon icon-thumbs-o-down" show_title="false" title="Pros & Cons" show_button="false" pros_title="Pros" cons_title="Cons" ][i2pros]There are plenty of user-friendly features in the app.
Great speeds
Automatic connection occurs.[/i2pros][i2cons] The interface is horrid.[/i2cons][/i2pc]
6. Private Internet Access – A Good Choice for Torrenting
Private Internet Access VPN is a good rounder and has great features when compared to your other VPN services. The P2P servers are phenomenal, and the feature with port forwarding just further increases the torrent performance overall.
It has 3,300 servers worldwide and over 50 locations where they're divided. They all provide great speeds to their users and is a fantastical experience overall. The service has some nice useful features. It has a wide array of coverage and is available to all your major operating systems and is available as browser extensions as well. The apps have a slight problem as their not great to use. They are comparatively hard to navigate and tamper with.
There are small extra features that they've added, such as cookie cleaning from your browsers, input protection such as camera and microphone security, and such.
Pricing
The price of this app is pretty considerable as it has a month period of around 10 $ and 12 months with 3.33$.
[i2pc pros_icon="icon icon-thumbs-o-up" cons_icon="icon icon-thumbs-o-down" show_title="false" title="Pros & Cons" show_button="false" pros_title="Pros" cons_title="Cons" ][i2pros]The service covers up to 10 devices.
The apps are extremely configurable.
Excellent for its price
[/i2pros][i2cons]There is no trial period.[/i2cons][/i2pc]
Read more:  5 free VPNs for torrenting.
What torrent VPNs are the best?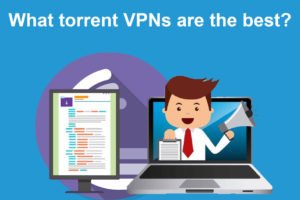 Torrent VPNs are the best due to many reasons, but the major one is that its security. The government has closed down many torrent sites because they don't support the illegal downloading of copyrighted materials. There are, however, perfectly legal materials that are downloaded all the time, but due to the piracy issues, many of the best torrent sites have suffered closing down. The remaining torrent sites are shady and have many third party contracts that put your Pc, and it's data at risk.
VPN torrents solve this problem excellently as they provide ample security with great downloading speed. The VPN torrent connects you with another network from somewhere else, and your IP address is hidden. This helps your PC be ultimately be masked. They also provide bit encryption, dual-mode VPN, and due to their privacy policies of not recording any login or activity history, no one will be the wiser.
The other reason is accessibility. Many websites get blocked from your local area network or country due to a multitude of reasons. This should not be the case as the internet was made to be accessible to every person in the entire world, so you can use your VPN to bypass these lockdowns.
The fast torrenting VPNs help you download and upload your data at your will, adding a layer of security to your data sharing needs.
The Best way to Use VPN with torrents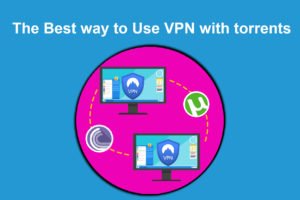 The best way to use a VPN with torrents is by purchasing the best overall experience your VPN can provide. Many VPNs support torrenting, but it's that extra oomph that makes you want to buy them. First of all, the VPN should provide a P2P connection to its user. The faster the service, the more appealing it becomes to the community. P2P is great for dealing with torrents, so this connection is greatly desired when talking about the best torrents.
Anonymous surfing is the best part of VPN surfing. When your IP address is protected, it gives an assurance to the users. The service should have multiple servers across countries with multiple IP addresses to give the user the satisfaction of having online protection every step of the way. The distribution of servers helps users connect faster and helps to redirect if one of the servers is down.
Although unlimited device connection is the best choice, any service that gives you a 5-10 device connection is great as you'll be able to surf the web with multiple devices on hand. You can even gift one of your device slots to your friends so that they may have the great experience that you are enjoying.
Paid VPN Service will Give you Many Advantages Like:
Your Real Ip will be Change to a Virtual IP
Give Access to Blocked Content on certain Locations
Protect you while Streaming or Torrenting
Will encrypt your Internet Connection to add Extra Layer of Security