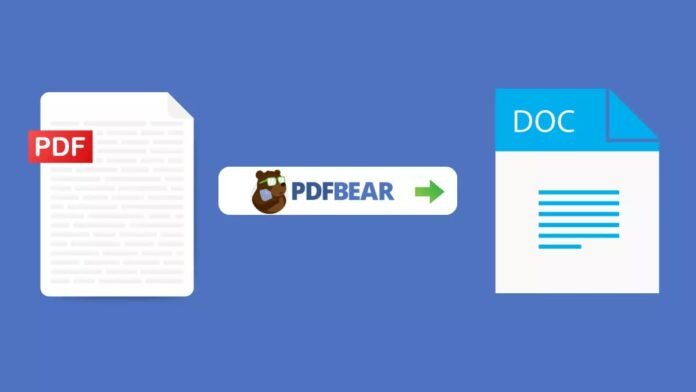 If you handle multiple digital documents, you would want to make each of them as organized as possible. In this way, you would not have any difficulties when reading or sharing them with other people. You can't attain this level of convenience if your files would stay in Word format. What you need to do is to convert them to maintain the formatting when shared. Did you know PDF can provide you that comfort? It is the superior type of document for maintaining the proper places of texts, graphs, and charts.
To transform documents to PDF, you must use online tools, software, or application. But online tools are the most accessible among the three. So you might want to consider PDFBear. It is one of the top converter tools online. You can access it by just having a device with an internet connection.
All the things you need to know about PDFBear
PDFBear has over 20 tools that can meet your PDF-related needs. The existence of the website was because of the clamor of the people for an efficient way to convert Word to PDF. It is a tool with a user-friendly interface. It means that figuring out how it works will not require you heavy thinking. Below are some of its best characteristics that make it stand out from its competitors.
A platform accessible anywhere
You might be in awe of the high accessibility of the online platform. You can utilize its converter tool regardless of the part of the world you are currently in. It does not prohibit any countries from experiencing its one-of-a-kind service.
Compatible with all kinds of devices
There are online tools that choose certain devices to access their features but PDFBear is not one of them. It is compatible with all devices no matter the kind, size, and shape. You can use its converter tool through your laptop, smartphone, or even tablet. Aside from this, it also supports all browsing platforms, such as Google Chrome and Safari.
Secures the safety of uploaded files
For sure, you want to ensure the safety of your uploaded files. The news about the increasing victim of data invasion continuously increases. The tool respects and understands the growing concern for data privacy. Therefore, it now uses a strong security system.
It is among the few online tools that had high-end technology for data protection. It has a 256-bit encryption feature that protects your file from the time you upload it until after you download it. There is no way that other people can get the file from the website because the server will delete it permanently after an hour of uploading.
User-friendly interface
Its interface is easy to understand, so you will less likely to encounter any inconveniences. Unlike most software that has complicated ways of converting documents, the website offers detailed instructions on how to perform it. Usually, the process will require you to follow 4 easy steps. Even if you don't have any technical skills, you can easily explore the website and convert documents into the appropriate format.
Functional without installing software
You can freely use the website's converter tool by installing no software. It is the best thing for people with a device nearing full memory. Using the website will not occupy any of your device's storage space.
Use PDFBear to convert Word to PDF
You now know all the pertinent information about PDFBear. Because of its characteristics, most people refer to it as a powerful online tool. You will probably convert your Word documents to PDF. Below are the steps you need to follow to start and finish the conversion process.
Step 1. Upload the Word document
To transform your Word document, upload it on the converter's toolbox. You can get the document either from your local storage, Dropbox, or google drive. Uploading it in an instant is possible If your device has a strong connection to the internet,
Step 2. The converter will auto-scan it
Once you place the document on the website, the converter tool will take care of the next steps. It will automatically scan the document as soon as it becomes available.
Step 3. Wait for the converted PDF
Expect a waiting time of approximately 2 minutes before the converted file appears on your screen. Click the download button so that you can store it on your device for easy access.
Takeaway
You must have come to terms that you can't manipulate your documents on your own. Equip yourself with online tools. Using PDFBear at your advantage can make a significant difference in how you handle digital files. It makes all PDF transformations efficient. You no longer have to settle with a file format that can't even provide you with what you need. After you get to know this online tool, directly head to its website to gain first-hand experience.