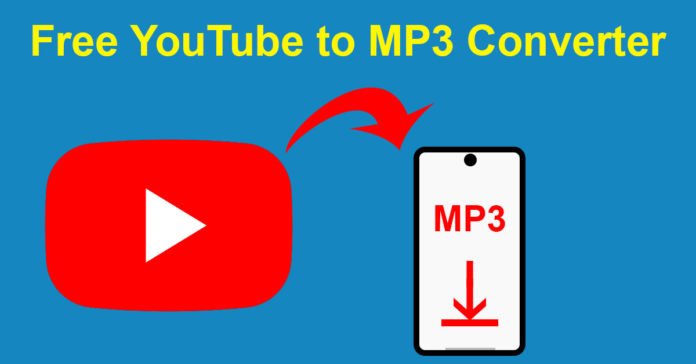 Free YouTube to mp3 Converter Review
If you are the kind of person who has a problem separating the audio from video or even, so you want to download some videos or audios from your favorite sites like YouTube, Vimeo, Daily Motion, etc. Then you are at the right place because Free YouTube to mp3 Converter is software that will help you in effortless video downloads and conversions. That is why it is referred to as the best YouTube to mp3 converter due to its reliability and free of cost services.
The main problem here is that people cannot use online video streaming sites offline because they cannot let you download the videos, which results in them earning much more than usual. This is kind of right on their part, but when it comes to public opinion, this is very much head aching for them because they cannot use the videos they like, nor they can download them for later use.
Now the main thing lies in finding the converter for merely converting the video to audio like mp3 format of that file. Using this converter is the best choice you can opt for. That is why we have reviewed for you Free YouTube to mp3 converter, which is known as one of the best YouTube to mp3 converter. 
There might be some bundled software that comes with this software, but they are only for advertisement purposes. It is your choice to install them or don't because if you already have a browser and you are happy with it, what is the need for downloading another browser.
Just as that, if you have anti-malware software, you might not need another one. That is why in the installation window, you should uncheck the installation box of this software, so your space remains free, and there are no efforts in afterward uninstallation of this software. 
Coming to the main point, which are the features of this software. First of all, this is very simple and easy-to-use software because it only does what it was made for. There is a simple drop-down menu, and each thing is in the easy format already explained through tips. Where can you download the file? Where can you convert it? Where are the different forms? The questions like these have already been explained by the software so that there are no efforts to understand them. 
The 2nd most crucial function is the 4k feature, which comes free with the software. You might be wondering how software can give 4k downloading and conversion free of cost, which on the internet is available inside premium software, which costs way more than average software. Well, that is why we consider it one of the best YouTube to mp3 converter because there are no limitations on the resolution.
On the other features, there are some formats that you have to choose from, don't worry because this software already comes with all the formats which you might already need. Just select the one that you like, and then this software will do its work. 
This converter also has some extra features like bulk download in which you can choose a lot of videos to download simultaneously on the queue. In this way, a lot of your time is saved, and your favorite videos are downloaded at the same time.
This is also a very safe YouTube to mp3 converter because of its policy, which allows you to download the video if the owner of that video has permission activated for download. In case the owner doesn't want to share his content and doesn't allow you to download, then it is advised for you to ask the owner for permission, then you can safely download the content you want to from this software. The reason here is the Copyright strike, which is a crime in the eyes of content makers. They work hard for a thing that they don't get paid for, and they hate it. That is why this safe YouTube to mp3 converter asks you to have permission from the owner before downloading, which is written in their policy.
Experience of User:
From the end of users, this software is very efficient and has no extra fuss around for you to mess with. It merely does what it is made for. At the time of installation, you should make sure that you uncheck the installation box for Byte Fence and browser. Then after that, it is straightforward to get a hand of this software once it has been installed. 
You need to copy the URL from the site which holds your video (required to be download) then paste the same URL in the software itself. The program will already guide you to each and everything, so there is no need to worry. Then you have to select a single format from different formats. At last, you need to choose the resolution of the file. It is crucial to mention that this is a free YouTube to mp3 converter that can also support 4k resolution videos. If you want to download on the resolution 4k, then you can do it without any warning or limitations. 
All in one, this is a safe YouTube to mp3 converter converters that also support 4k resolution. If you are a person who runs from fuss and sophisticated software, then you can use this one because everything is simple and efficient in this software. You can effortlessly copy the URL and then paste it, then select the format and, at last, choose the favorite resolution. The video will be downloaded right away. 
Conclusion:
This is a free YouTube to mp3 converter that requires no effort in downloading the mp3 files or other formats. You can have a maximum resolution of 4k, which makes this one of the best YouTube to mp3 converters. Hence, very simple and up to the task that everyone loves.
[i2pc pros_icon="icon icon-thumbs-up" cons_icon="icon icon-thumbs-down" show_title="false" title="Pros & Cons" show_button="false" pros_title="Pros" cons_title="Cons" ][i2pros]4k resolution support
Very simple and clean
Efficient[/i2pros][i2cons]No extra features
Comes bundled with other software.[/i2cons][/i2pc]