In the past year, scores of luxury brands have launched new looks for their brand identities throughout the marketplace.
Is it a rebirth of your brand? Should it do a new strategy? It's nice to know what history can tell us before you rush into any big decisions. While your company's DNA is distinctly yours, you can still learn a great deal from businesses that have done it well — and those that have encountered some hiccups along the way.
This blog details the pros and cons associated with revamping your company brand.
Pros Of Revamping Your Company Brand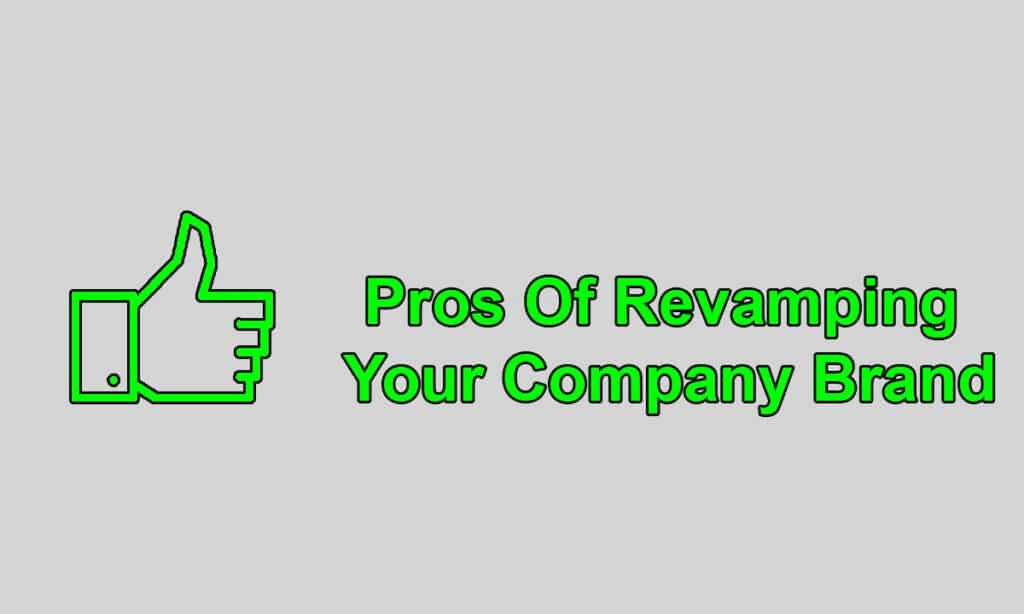 Here are some pros you can't miss out on.
A More Accurate Representation Of Your Company
If your old company was your first as well, you may have noticed that the name you took didn't match exactly with what you actually did – for example, if you opened a bakery that used a cake as its logo but otherwise sold savory foods. Taking the time to think about your brand and how you can represent it means you can retool your logo, name, and brand identity to match your company better.
Build A New Story Behind Your Brand
Customers have labels, company names, and packaging attached to them. That's a steady trend that has been seen for years – consumers trust the history they have with a company, to the point that certain words like "Google" have become part of everyday language in some countries.
A brand is a guarantee of continuity with the consumer – this can be a decent or low-priced continuity, or a low-quality and costly consistency. Using a rebranding cycle to shed one of your faults, even something as slight as using more recyclable packaging would ensure that your consumers perceive the rebrand as a significant improvement in the history of your business, even if the timing was strictly a coincidence.
No Need To Target The Same Demographics
One of the most common goals for rebranding is to change fully the market and audience the company is aiming for. If you're known for producing, say, children's electronic toys, your brand name may struggle to sell other products if that market begins to decline.
You change the outward face entirely by rebranding, without altering anything internally. People are much more likely to purchase a product from a new company than from an old brand that they associate completely with a particular product.
With ease, a failed demographic can be taken out of the equation, simply by adjusting the company name and color scheme.
A Chance To Use What You've Learned
If you're a new start-up or a long-lived business, there'll always be new involvements to learn from PR disasters, logistical challenges, or even just customer interactions.
Cons Of Revamping Your Company Brand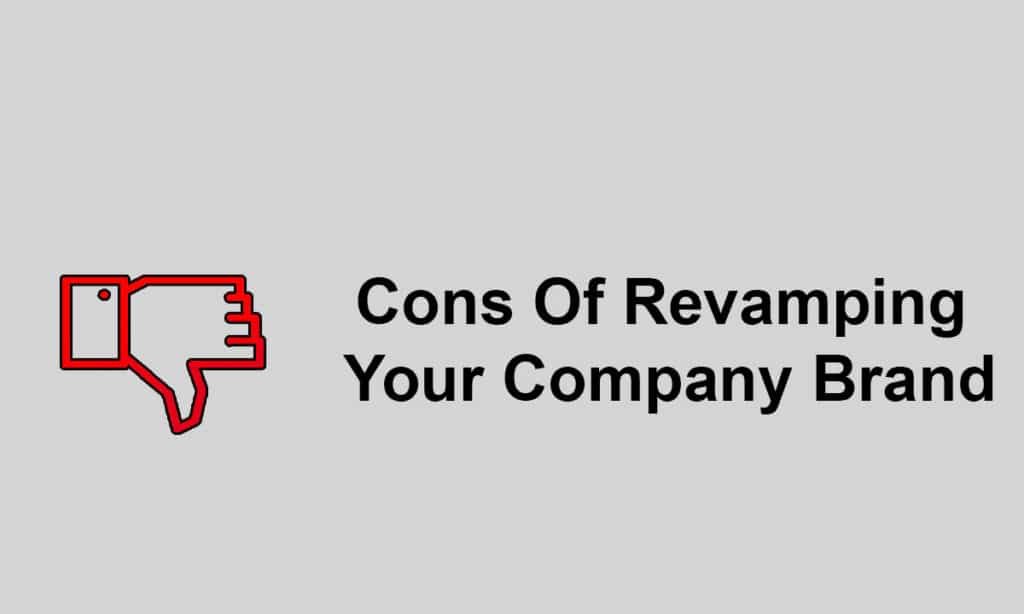 Here are some cons you must consider when rebranding your company brand
You Lose Out On Recognition
Rebranding often requires one thing to be lost-your reputation and recognition. Even if you explicitly declare that you are the successor company to your last one, the detail will be overlooked or skipped by a certain portion of your clients.
While you can keep some of your customers, it can be hard to get in touch with them and let them know why you've changed your brand, and if they end up finding the new brand less appealing and them, they'll probably leave for one of their old rivals.
Hate Mail And Losing Loyal Customers
Nevertheless, there is a lot of loyal clients for Entrepreneurs. Some of them didn't like the movie because they can't identify with the new name anymore. You'll also get some hate mails from some of those. You have to get back to them quickly and win them back for most of the clients who write.
Confused Employees
The rebranding leaves teams in complete uncertainty about sales. It is up to them to inform their clients about the move. In addition, they still wonder whether they can speak to new client prospects while preparing this shift for around the month. To carry out this mission properly it really takes a lot of perseverance.
It Can Be Hard To Go Back
Even if you're just changing the packaging of those items, you're going to have to spend a lot of money reversing the changes – all previously printed new packaging will be useless, and depending on what consumers complain about, you may even have to mass-recall it (for example, if it's too fragile to protect the product properly).
Is A Complete Rebrand Necessary?
Some things don't need a brand-new name. Both acts that can breathe new life into a brand without shutting off consumers are changing the logo, updating colors, or launching a new line of items.
Companies who have successfully navigated the process have confirmed the result is worth the effort. We have seen a substantial rise in strategic sector turnover. A lot of people are going to try to persuade you to change things that needn't change. You must remain concentrated, and remain simplistic. And then, repeat it again and again.