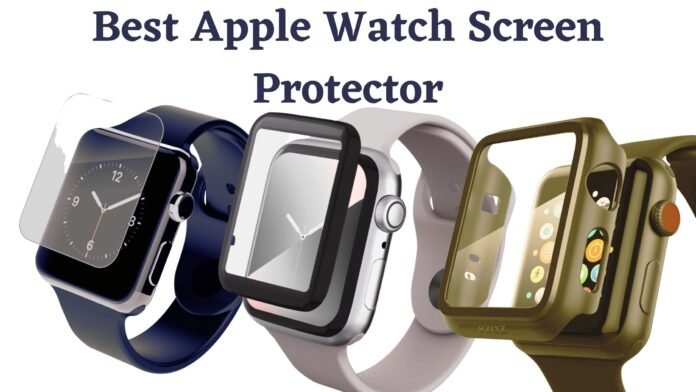 You have an Apple watch, and you want to protect it from scratches and other apparent damages. You might be thinking about having a best apple watch screen protector that would keep your Apple watch safe from damages.
Does an Apple watch need a screen protector?
It might come to your mind that a top brand with its high-end products must be safe and durable. However, things don't work this way, especially when it comes to electronics products. If your Apple Watch is stainless steel, and its glass is sapphire crystal, then you might not need a protector because the glass can sustain some slightly harsh touches without scratches.
However, in the case of Aluminum made watches, their Ion-X glass is hard enough, but it might not be able to resist scratches. In addition to this, an Apple watch or any other product does not come with a scratch warranty, so you cannot claim a warranty. Though these scratches do not bother you in your daily use, the product's resale price reduces sufficiently. Therefore, we recommend a screen protector regardless of the type of watch you are using.
You may have AppleCare by using which you can get your watch repaired by Apple against US $69. You can use AppleCare two times, and after that, the charges may rise to more than US $200. Therefore, it is suggested that you use a screen protector for your Apple Watch because the best cure is prevention.
How do you protect your Apple watch with screen protector?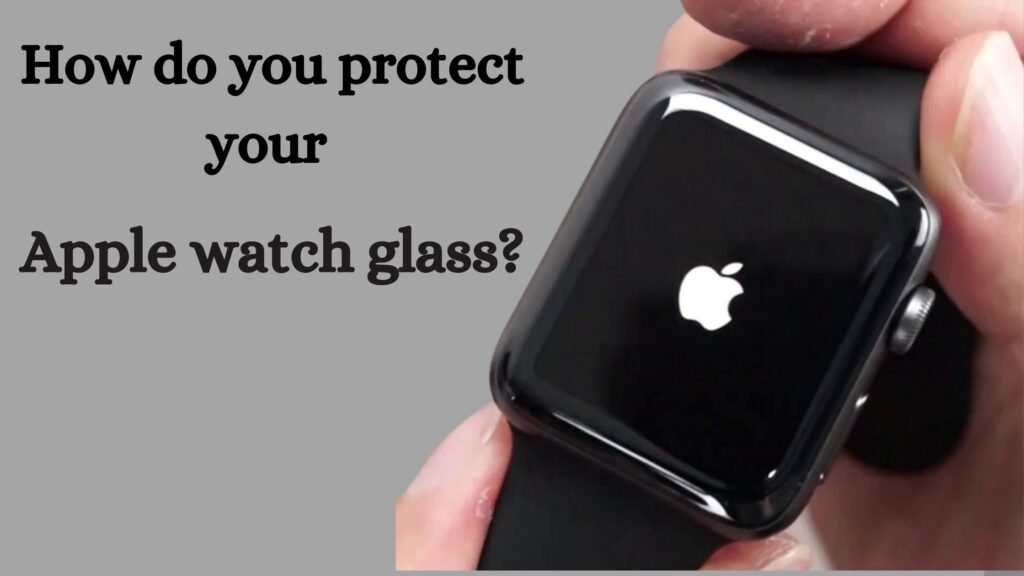 Here are three options that you can utilize to protect your Apple watch against any bruises, scratches, or damages.
The first option is the cheapest of all; you can use a standard plastic screen protector like the one you use for your smartphone. But the problem with this screen protector is that it may leave bubbles on the screen, so it isn't easy to fix it on the screen without leaving bubbles. So, you will have to be a pro at this job.
These protectors also look shabby and ugly and affect the overall outlook of your watch. However, these protectors can be a good bet as they can protect your watch against scratches and bruises.
If you are looking for something better and more durable, you may like tampered glass protectors. These protectors are harder and long-lasting, and they also protect them from a head-on strike against any hard thing. In terms of the watch's body, these protectors are also helpful, especially in stainless-steel watches.
Though these watches have a touch screen, the body part uses to be polished and delicately design to give an overall fresh and stylish look. This aspect makes the body prone to scratches and bruises.

Last but not least comes the most secure and most trustable protector. These protectors cover the complete body of the watch. These are useful, especially if you live or work in a rough and harsh environment. However, as these protectors cover the whole body of your watch, they may deteriorate the overall look of your watch and add extra bulk to it.
List of best Apple watch screen protectors.
Before jumping on to the best screen protectors for your Apple watch, let us make one thing clear. Some of the protectors out there do not offer you a waterproof facility, and the screen may get somewhat steamy and cloudy due to water vapors.
We have searched out and picked some of the best screen protectors for your Apple watch. We have mentioned all their specs and listed their pros and cons based on that research to get an overview of them and choose the best suitable protector for your Apple watch.
1. IQ Shield Liquid Skin
Unlike other simple screen protectors, this screen protector comes with a full-body cover. So, if you are looking for a protector that can protect the entire watch body, this one may be for you, though this protector is suitable for only Apple Watch 3, and not with Apple Watch 4.
The name Liquid Skin makes it obvious that the protector is applied while it is wet; after that, it becomes useless. You have to be a little careful while applying this protector because it gets a little complicated when applying it one the sides, while the screen part settles easily.
Cost
US $12
Features
Easy to apply, though it may get complicated on the sides
Cost-efficient
Full-body protection
2. Pirelli Hard Case
This casing is available in two different shades (Black and Transparent), this casing is price competitive and elegant looking. It is good for the shape and fits well on the sides and the screen of the watch. It also provides easy access to the buttons, unlike some other brands.
It is a very good choice for scratch protection, as it can take some reasonable blows without affecting the screen of the watch's body. It suits well both on Apple Watch SE series and Apple Watch Series 6. However, it is not ideal for waterproofing, therefore it would be an intelligent choice to take off the watch before going for a swim.
Price
Transparent: 15.07
Black: 14.01
Features
Easy to fit
Cost-efficient
No waterproofing option
3. Spigen Rugged Armor Apple Watch Case
As the name suggests, this Apple watch protector is tough in itself and provides extra care to your watch. Though this case is bulky and does not include any screen protection, still it sufficiently protects the screen.
Moreover, due to the absence of the screen cover, the screen does not get foggy as it happens with other full-body protectors when the watch comes in contact with the water or humidity.
Price
US $13.99
Features
Hard and brittle
Screen does not get foggy
bulks up the watch
4. Tampered Glass Screen Protector
All the tempered glass screen protectors are more or less the same. However, the quality varies depending upon which brand you choose.
The suggestion here is to not get amused by the digitally made graphics that have nothing to do with reality, instead search for the real-world images that speak the truth.
Tampered glasses are harder than normal protectors, but they sometimes complicated to apply, especially from the edges. Furthermore, they cannot take a head-on blow, they can accumulate scratches, and you will need a new protector.
Price
It depends on brand and quality
Cheaper than standard protectors
Features
Brittle
No bubbles are made
Can get cracks when smashed
5. PZOZ Screen Protector for Apple Watches
It is compatible with Apple Watch Series 4,5,6 and SE. It is cost-effective, the cheapest of all the above-mentioned protectors except the tempered glass.
You get easy access to the crown and button on the watch. However, to give extra protection to the screen against any effective smash or blow, there is a deliberate gap between the screen of the cover and the watch. Due to this reason, water drops can accumulate under the protector making the screen misty. Therefore, it recommended to take off the watch when you go swimming or to take a bath.
Price
Caries from as low as 6.20 to as high as 10.99 depending on the shade
Features
Most cost-effective
Easy access to buttons
Not waterproof