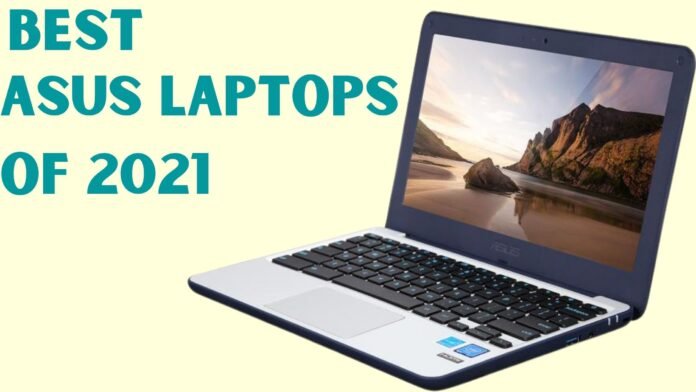 Is the Asus laptop a good laptop? This is the popular question that comes to the mind of people who looking for laptops with a powerful processor, amazing graphics, and a huge screen all in one machine. The best Asus Laptops are designed elegantly with a powerful operating system delivering a supreme display with a small bezel.
Before buying an Asus budget laptop you must know that the laptop will come with one of these two operating systems including Chrome OS or Windows 10. There are advantages of both these operating systems, so you must make your mind before buying any of those. While buying, the screen size and the body of the device should be checked too so that you can know if the machine is portable or not. The sleek body and lighter weight of the Asus Laptop will make it easier for you to carry while traveling.
Today we've compiled a list of the Best Asus Laptops you can buy in 2021 along with its Pros and Cons to make the job of searching easier for you.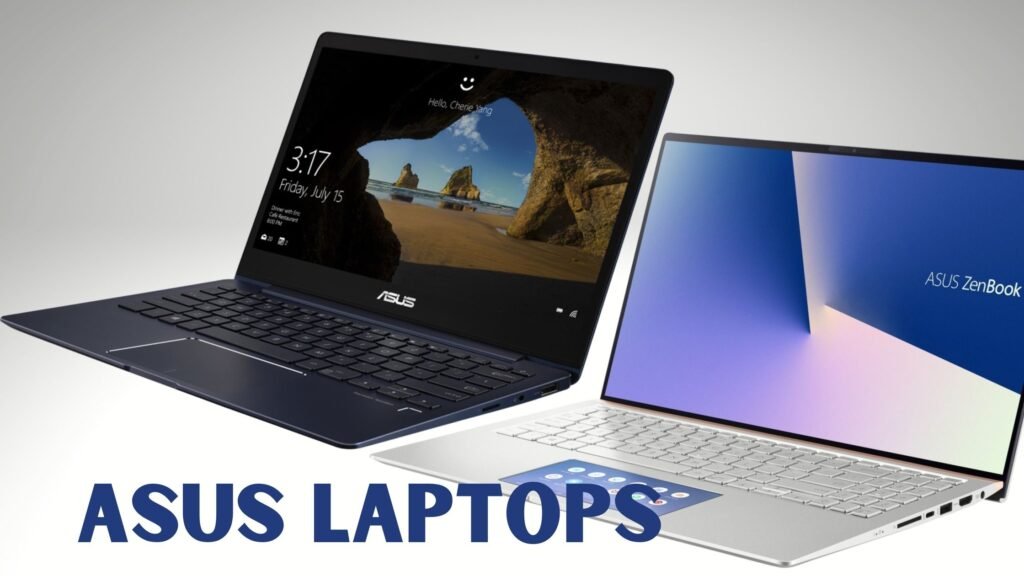 The Best Asus Laptops of 2021
1)     Asus ZenBook 13
Do you have an ample budget and looking to buy the best Asus laptop in the market? Asus ZenBook is the one for you featuring Intel Core i7 processor along with Intel Iris Xe Graphics. The device is also packed with 16GB RAM along with 1 TB storage space with a 13.3-inch display screen delivering 1920*1090 print. If we're talking about Asus ZenBook 13, we can't leave behind the amazing battery life it provides.
A battery from an average laptop can last for only 9 hours whereas this machine's battery life is around 14 hours i.e. unbelievable. Though this machine will cost you around $1000 the features it is offering are quite more than any other laptop of this range. Last but not the least, it comes with a smooth keyboard on which you can type for hours with ease.
2)     Asus ZenBook 15
ASUS laptops have been world-famous when it comes to the design of the laptop, This Asus ZenBook 15 is also providing justice to the performance of the brand by offering a sleek and elegant body with some powerful internal features.
The device is featuring Intel Core i7 10510U powerful processor along with 16GB huge RAM and sweet 1TB SSD storage. Moreover, you'll also be having a 15-inch screen delivering a 4K HD display. Though it comes with a GTX 1650 Graphics card, it will give you only an average gaming experience. The battery of up to 15 hours should also be praised which is more than many of the laptops of this range. This device doesn't contain a Type C USB port so it will be impossible for you to use a power bank.
3)     ASUS Chromebook C202SA
Yes, a sleek body and elegant design are important in a laptop but a machine that can last for a whole day and complete all the tasks is what students and professionals look for. ASUS Chromebook C202SA is just like that featuring an Intel Celeron N3060 processor along with 4GB RAM and fast 16GB storage.
Though it isn't the most powerful laptop that will run the heavy software, it's perfect to complete day-to-day tasks and lasts the whole day long thanks to its powerful battery. It won't be an overstatement to call this one of the best ASUS laptops for daily use.
4)     Asus Chromebook Flip C436
Looking for the best Chromebook for Asus? We're bringing Asus Chromebook Flip C436 for you that is one of the most demanding Chromebooks in the market today. The 2 in 1 feature makes it quite amazing because you can use this both as a laptop and tablet. The 12.6-inch screen delivering 1080 vivid display shouldn't be ignored too.
The device is featuring an Intel Core i3 processor along with 8 GB RAM and 128 GB SSD storage. This Asus Chromebook Flip is best for students as they can carry it in their class on daily basis with ease thanks to its sleek body and weight of just 2.5 pounds.
5)     Asus ROG Zephyrus G14
If you are a gamer and looking for the best gaming laptop at a budget-friendly price then you must blindly trust this Asus ROG Zephyrus model featuring a supremely powerful AMD Ryzen 4900HS processor along with Nvidia GeForce RTX 2060 amazing graphics card, 16 GB MEMORY RAM, and 1TB SSD storage.
How can you ignore a gaming laptop with amazing battery life than its competitor gaming laptops of this range? Yes, you heard it right, ASUS ROG Zephyrus is offering 11 hours long battery life which means you don't need to sit near a power cable while enjoying gaming. Not only this, but the device also comes with a vivid display, a smooth keyboard with the keys creating no disturbance, and powerful speakers to enhance your gaming and multimedia experience.
Final Words
If you're looking for the best ASUS laptop, instead of going for the most expensive one, think wisely and go with ZenBook 13, because it is pocket friendly comparatively and It provides powerful internal as well as external features. We've compiled a list of the Best Asus laptops with their pros and cons that will help you in choosing your desired laptop as per the specifications you require. We hope that this list will help you get the best and budget-friendly laptop.