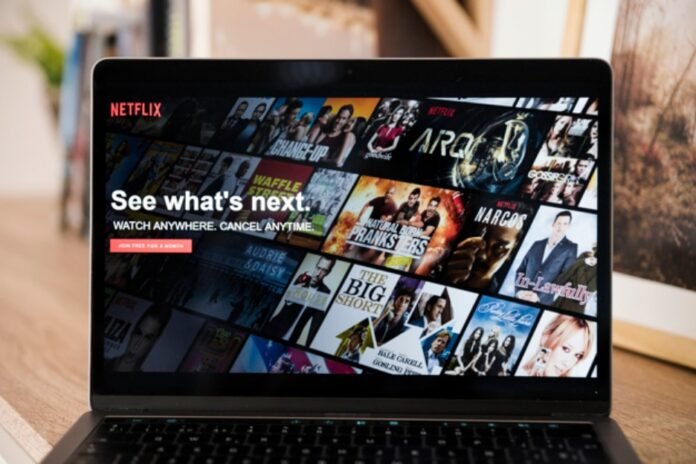 April is here! And as we know too well, with each new month Netflix adds new movies, shows, and documentaries to its selection of entertainment offerings. Netflix has, without doubt, been one of our most popular entertainment solutions, especially during the past year when the world was inflicted by a pandemic of an unprecedented magnitude. 
Consequently, our lifestyles have changed in ways we'd never imagined. With the wearing of masks and the observance of social distancing becoming the 'new normal, a large number of people have had to switch over to remote work or education as schools and workplaces were forced to close in view of surging coronavirus cases.
One of the particularly noticeable changes in lifestyle has been in the way we participate in leisure activities. Quarantining and social distancing have made us compelled to sacrifice some of our favorite activities with friends and extended family. Nights we'd spend watching movies or binge-watching shows came to an abrupt halt on account of the pandemic. 
But the good news is, there is still a way for us to watch our favorite movies and shows with our friends and family. Netflix has introduced Netflix Party, a Google Chrome extension that allows you to watch a movie or a show with your friends, as well as chat with each other in real-time. 
It's really simple! All you and your friends need to do is log in to your separate Netflix accounts, start a movie or show that you want to watch, and, upon sharing a viewing link with your friends, Netflix will sync all the accounts such that everyone is watching the same show or movie at the same time. Click here to learn more about creating a Netflix Party.
It's Netflix marathon time!
Without further ado, let's take a look at what movies and shows we can expect in April this year!
This month, we can look forward to the second season of the much-loved documentary series that showcases the expansive and breathtaking scenery of South America's mountains and takes viewers through the lives of the various people who call the continent's mountainous region their home. For those people who miss the thrills of travelling, this show is sure to give you some serious wanderlust!
Coded Bias is a documentary film that takes a deeper look into the world of machine learning algorithms and how they have become a part of our everyday lives. In this film, MIT researcher Joy Buolamwini takes viewers through her discoveries of how biometric surveillance and artificial intelligence, as well as the technology of data science help to perpetuate race, class, and gender-based inequities in modern society. 
Dark City Beneath the Beat
Dark City Beneath the Beat is a musical documentary film that focuses on the club music scene in Baltimore. It gives viewers a fresh perspective on how Baltimore as a city is represented in the way it tackles various social and economic issues and helps its people develop an appreciation for a style of music that originated in the city itself, namely Baltimore club music. 
In this rather straightforward reality series, comedian, actor, and writer Jamie Lee shares her tips with struggling couples on how to plan their wedding. In her own unique and irreverent style, Jamie Lee shares her own wedding planning advice and helps couples work through their wedding planning troubles with love and laughter, making their wedding day an event they'll never forget.
JoJo's Bizarre Adventure (Season 3)
Adapted from the Japanese manga series of the same name, Netflix brings the third season of the ever-popular series JoJo's Bizarre Adventure. The show centres around the adventures of the Joestar family and covers elements of various genres such as paranormal, adventure, comedy, action, and fantasy.
The Mitchells vs. The Machines
An animated science fiction comedy film from the creators of Spider-Man: Into the Spider-Verse, The Lego Movie and Cloudy with a Chance of Meatballs, The Mitchells vs. The Machines tells the story of how the Mitchell family vacation gets interrupted by a tech uprising and how Katie Mitchell, the protagonist, with the help of her family and the cooperation of two friendly robots, save each other and the planet from imminent ruin.
Family Reunion (Season 2)
This month, Netflix brings you the second season of the successful comedy television series Family Reunion. The show focuses on the McKellan family, whose members struggle with adjusting to their new lifestyle in Columbus, Georgia, where they live with their extended family after leaving Seattle, Washington. 
This is just a sliver of the selection that Netflix will be offering this month. For a more comprehensive listing of this month's offerings, this article has all the information. 
Whatever type of programming may be of interest to you, Netflix is sure to have something that you will surely enjoy. Under the current circumstances, minimum face-to-face in-person social interactions are encouraged, and therefore, we encourage you to watch more movies and shows with your friends from the comfort of your home through Netflix Party. Stay home, stay safe, and stay entertained!