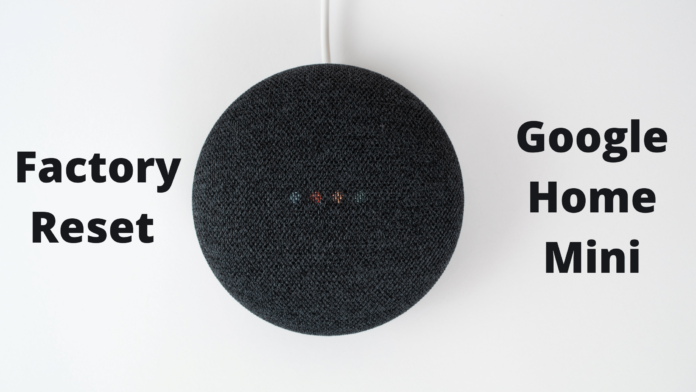 Google Home Mini offers you great sound as well as a lot other options that you can enjoy. Not only as a speaker, but Google Home Mini also works as a smart home controller and language interpreter. You get a lot in your bucket with this little champ.
Google Home Mini is though being smaller in size, you can decorate your every room of your home with this amazingly looking next generation smart speaker. Regardless of its numerous features the latest version of Home Mini costs you around $50, and that is quite reasonable against its features.
Having said that, it is also true that the speaker has its own limitations and may not offer you most of the features that many other speakers do. Like you may like a touchscreen on your speaker coupled with Google Alexa, or whatever you like that other speakers offer you.
In the said case, you may like to swap your Google Home Mini with a speaker of your choice. This speaker may be larger in size with louder and more clear voice than this one. However, as you have decided to change your speaker or for any other reason, you can trade-off Home Mini by getting some money in your hand.
But before selling out your Google Home Mini we would like to let you know that you need to factory reset you Google Home Mini. Factory resetting will erase all the data from you speaker and your speaker will become ready to sell. There may also be a case when you don't want to sell out or exchange your Home Mini, you just want to get your speaker free of any glitches that exist.
Factory Resetting Your Google Home Mini
Google has launched two generations of Google Home Mini, the first and the second one. You might be aware of the generation when you have bought you speaker, but in case when you don't know which generation you have there is a simple way to check it. There is a wall-mount screw slot on the second generation, while the first generation does not have one. There is a slight difference of factory resetting them.
Factory Reset Google Home Mini First Generation
You can find a reset button below the power cord right on the bottom of the speaker. You need to press and hold it for around five seconds until you hear a sound that the device has started resetting. Keep holding the button for another ten second until you hear another sound that the reset has been done successfully.
Factory Reset Google Home Mini Second Generation
Firstly, turn of the power button by sliding it to the off position. You can locate the power button on the side of your speaker. You will notice that your LED lights will blink an orange color. Once the speaker is off, press and hold the center of your device where lights exist. Hold it for around five seconds until you hear a sound that factory reset is being done, and keep on holding it for another ten seconds until your hear another sound that the resetting is done.
Disclaimer
Be aware that resetting cannot be done with Google Home Application installed on your cell phone or your computer. The only way to do this job is the button on the device. This may seem like the process is out-fashioned and a bit manual rather than automated. However, we can claim that Google might have its reason behind choosing this method of resetting the device.
Just want to Reboot your Google Home Mini?
If you choose to reboot your device rather than a complete factory reset that removes all the data, you can do the following procedure:
Unplug your device and leave it unplugged for at least one minute and then plug it back. There is another way of doing reboot by using your Google Home Application. In the Settings option, choose Device Settings and then the click on the three dots. Choose the reboot option and your device will be rebooted.