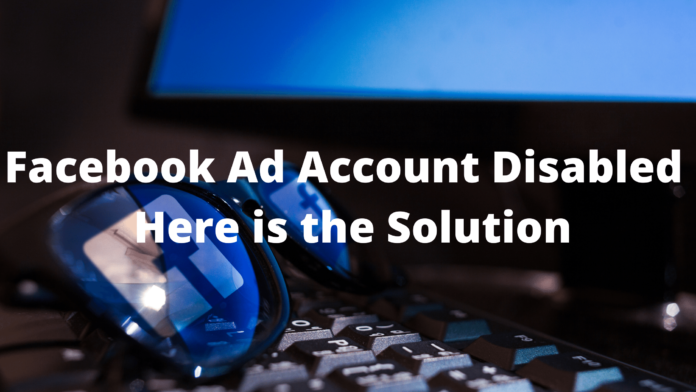 You were running your ads smoothly and everything was going well. But out of a sudden, you see that your Facebook ads account gets disabled. You might be wondering, what could be the possible reasons, why your Facebook ads account has been disabled.
There might be a possibility that you did not follow the rules and regulations set by Facebook while advertising your products or services. Even if you complied to all the rules and regulations, it happens some of the time to many people advertising on Facebook.
This happens because Facebook has set strict policies to secure customers privacy as well as to protect them from any kind of deception. You might be providing good services, but there are chances that Facebook algorithms misunderstand it and hence block your account.
However, the good news is that we have come up with solutions to help you reactivate your account and use ad services without any halt.
Why is your Facebook ads Account Disabled?
Facebook does not disable your account covertly. It will send you a notification that your ad account has been disabled against policy violations.
You can't find the exact reason for which your account has been blocked, but there are certain things you can do to get an idea of why your Facebook ads account has been blocked. There are two different reasons that we have listed below that may have caused your account to get disabled:
High rate of negative feedback
Violating Facebook's advertising policies
Let's dive into each of them in detail.
1.High rate of negative feedback
You must comply with all the Facebook community standards in your advertising campaign. There are multiple ways that users can leave a Feedback to your posts. They have the option of disliking your ad, leaving negative comments on them, or reporting your ads as spams. All these contribute to overall reputation of your Facebook ads account.
Negative comments or just reporting alone are not just enough to get your account to block. This happens in phases. Facebook disables specific ads one by one, on which negative comments have been spotted. If that does not work and negative feedback continues on multiple ads, then Facebook goes towards making your account disabled.
2.Violating Facebook's Advertising Policies
It is highly recommended that you must be aware of all the advertising policies set by Facebook before starting advertisement. If you haven't already read these advertising policies, you can click here to read these policies.
After reading these policies you might get a rough idea, though not the exact reason, where you have made the mistake that caused your account disability. These instructions will also help you to stay cautious in future.
How to Reactivate a Disabled Facebook Ad Account?
Facebook offers you the services of its Business help center to whom you can refer to, whenever you face any issues regarding your ads account or other business account related queries.
However, if you don't want to search out all the possible options yourself and want to save your time, we have come up with the plausible options that will be helpful in restoring your Facebook advertising account.
1.Start a live chat with Representative
Facebook allows you to discuss your queries and issues with a human representative. And a human representative is far better than an AI algorithm.
To start a live chat with a representative, open your Facebook Business Help Center Homepage and scroll down to the bottom. There you will see an option, 'Find answers and contact support', and a 'Get Started' button in front of it.
Click this button and then click the 'Get Support' button under the option, 'Are you an advertiser?'. A chat button will appear, upon clicking which will lead you to a Contact Support form.
Select the right option, enter your subject in the Subject Title box, and write your message for the representative to better understand your situation. Once all the process is done, click the Start Chat button and there you go.
2.Make a Review Request of Restricted Ad Account
The other option contains filling out two different forms and submitting them online. There ae two possibilities that could be the reason that you account got deactivated. You might have committed a policy breach, or the Facebook's algorithms might have got it wrong and disabled your account mistakenly.
In the first case, you can make a request to Facebook for account review by submitting this form.
On the other hand, if you think whether the account was mistakenly blocked, you can inform Facebook about this by submitting this form.
Once you have followed any of the above procedure according to the requirement, you can follow up with Facebook for your account reactivation. For this purpose, keep visiting Facebook Help Center. Facebook can take some time anywhere between 12 hours to a couple of days to respond. And once Facebook has reviewed you request and your account, it will respond you in the Help Center support inbox.
Best Wishes for Your Account Recovery
We wish that your Facebook ad account be recovered as soon as possible. We hope that the guidelines provided in this article are easy for you to comprehend and worked well in your favor. Keep checking your Support Center inbox and stay patient until your account gets restored.
Best of Luck!