How to update iTunes on Mac
Updates are always better for software. They always work on improving the respective software and fixing bugs. It is recommended to update your apps to use the best and newest features. Just like that, iTunes also comes with updates. They always improve iTunes for their customers. You should also keep your iTunes app updated. If you do not know how to update your iTunes app, then this article is for you. In this article, we will show you how you can update iTunes on a Mac device. First, let's talk about iTunes.
What is iTunes?
iTunes is a media player, media library, mobile device management utility, and client app for the iTunes store. It was developed by Apple. It is software that lets you add to, organize, and play your media collection on your computer, as well as another portable device. iTunes is updated by the Apple company regularly. They work on the betterment of this app as it has millions of users around the world. If you want to update your iTunes, then follow the step given below.
How to update iTunes on Mac using the iTunes app?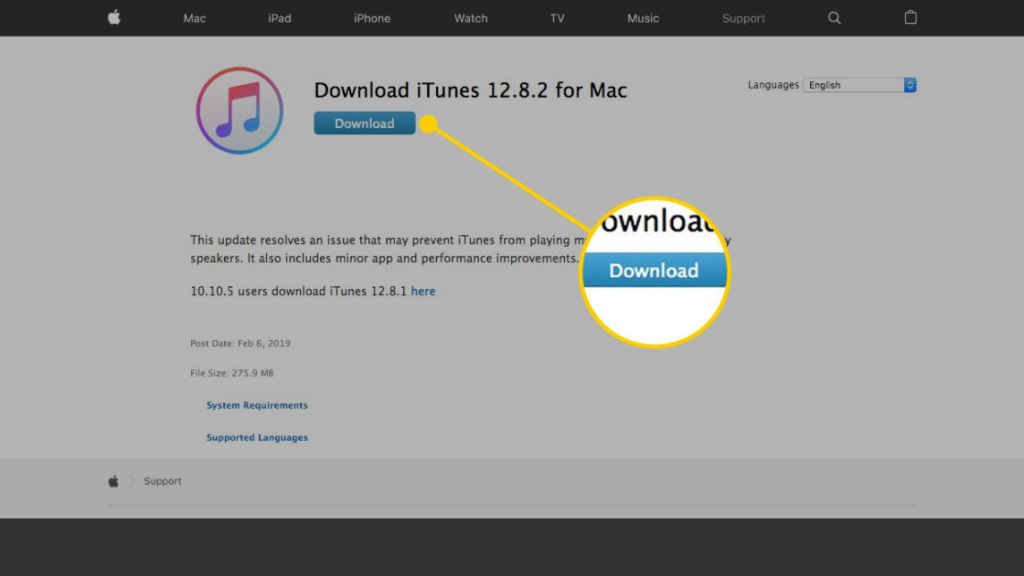 Step 1
Launch your Macbook and open the iTunes app.
Step 2
Go to the menu bar and click on the iTunes option.
Step 3
Find and select the Check for updates option.
Step 4
This will make iTunes search for a new software update. It will ask you to download the new update if it arrives. Or else it will just display a pop-up saying that iTunes is updated.
Step 5
If there is an update available, then download and install it. It will restart your iTunes and then you will be able to use the updated version of this app.
How to update iTunes on Mac by using the Apple App Store?
Step 1
Open your Macbook and go to the Apple App Store.
Step 2
Find and click the Updates icon on the top of the screen.
Step 3
If you find the iTunes app here, then it means that an update is available. Otherwise, you are using the latest version of iTunes. If the update is available, then click on the button right next to the iTunes app.
Step 4
A confirmation message will appear to confirm the update. Click the Continue button.
Step 5
The update will start. Once it gets completed, close the Apple App Store.
Step 6
Open the iTunes app. It will show you that your iTunes app has been updated. Click on Ok.
We hope this article helped you to update the iTunes app on your Mac device. We showed you two different ways to do it. If you have any queries related to this topic, then you can ask us in the comment section. We would love to help you.