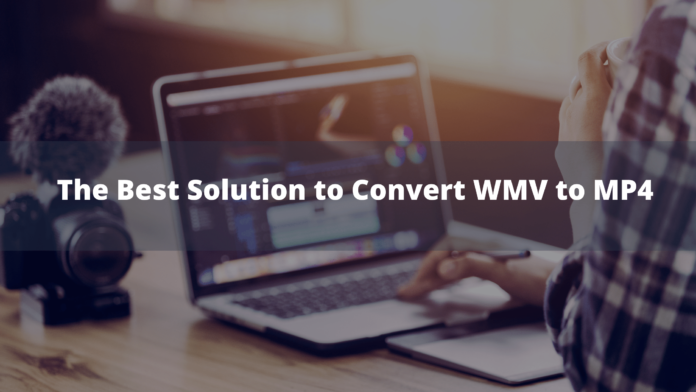 You should be familiar with WMV if you are a Windows user, WMV was originally
developed by Microsoft and works well with Windows systems, but it cannot be played
smoothly on other operating systems. Therefore, if you want to play WMV files on any
system and device, you need to convert it to a more compatible video format such as
MP4, because it can work with different operating systems.
About WMV
It was launched by Microsoft and its full name is Windows Media Video. It is a Microsoft-
based advanced format specially designed for Windows, suitable for transferring video
content to other platforms and selling, because it can be encoded with DRM protection.
However, WMV files are not suitable for all video players, they are specifically for
Windows systems.
About MP4
MP4 is one of the standard file formats used to download and transmit videos on the
Internet. In fact, it is not only a video format, it is also recognized as a digital multimedia
format for storing video, audio, pictures, subtitles, images, etc. Compared with other
formats, it helps to reduce the compressed file size. In addition, MP4 has strong
compatibility and can be compatible with different players and devices, such as iOS
devices, VLC players, Windows players, etc. This is why we need to convert WMV files to
MP4.
In this article, we will discuss how to convert WMV to MP4 the fastest and easiest without
any quality loss.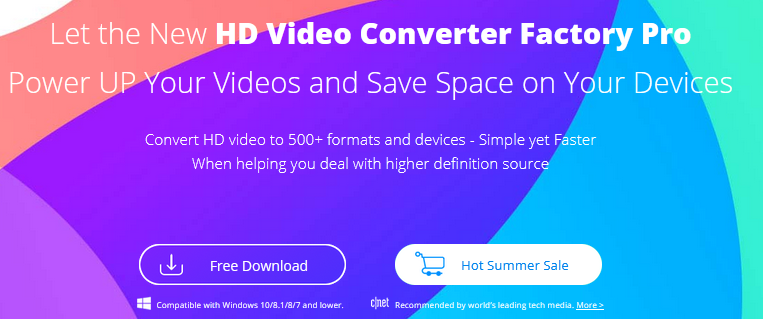 The best tool to convert WMV to MP4
When you look for tools to convert WMV to MP4 in search engines, there are many free
and paid programs are listed, but some of them are not worthy of the name, and always
give users a bad experience, such as poor output quality, slow processing speed, few
output formats, and devices, etc. Fortunately, WonderFox HD Video Converter Factory
Pro will be a safe choice with a simple interface and fast speed. With its help, you can
convert video files to hundreds of output formats and devices. And it also acts as a video
downloader, video editor, screen recorder, and GIF creator.
Detailed guides on how to convert WMV to MP4 with WonderFox HD Video Converter Factory Pro
Step 1: Install the program on your computer and import your WMV videos.
After downloading the software from the official website, please follow the prompts to
install it and enter "Converter" from the main page, and then click "Add Files" at the top to
load your WMV video into the program.
Step 2: Choose output format.
Click "Output Format" to open a format list that hides hundreds of output formats. Here
you can select "MP4" as the output format of this conversion task. If you are interested in
other formats, you can also pick more digital formats, such as AVI, MOV, MKV, VOB,
M4V, MPG, 3GP, MTS, M2TS, etc.
Step 3: Start to convert WMV to MP4.
Click the "Run" button to convert the WMV video to MP4. It only takes a few seconds to see
a new output file in your folder.
More features of WonderFox HD Video Converter Factory Pro
1. Download online videos from 300+ sites, such as Vimeo, Hulu, Dailymotion,
Liveleak, Facebook, Twitter, YouYube, etc.
2. Convert SD video to HD video.
3. Record the screen with sound.
4. Convert video and picture into GIF.
5. Freely splice your music files together.
6. Convert video files to phones, desktops, laptops, tablets, TVs, etc.
7. Add subtitles to videos.
8. Extract audio from video files.
Final words
If you want to access WMV files in operating systems other than Windows, it is
necessary to convert WMV to MP4. In this article, we mentioned the most effective tools
and methods to convert WMV video to MP4, hope it works for you. WonderFox HD Video
Converter Factory Pro is safe and stable software, please feel free to experience it and
share your thoughts with us below.