What is cloud storage?
If you wanted all your data stored on the internet instead of having it saved on your hard drive, well, that is basically what cloud storage is. Cloud storage can be defined as a service model where all your files and data are saved on isolated storage systems. These systems are then maintained, improved, and made obtainable over the internet. Many resources and servers connect to form a cloud, and all these databases can be far apart from each other or all located in a single location, either way, they offer you another place to save your precious data.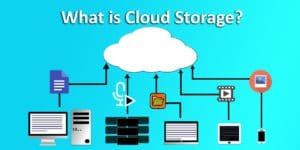 This type of data storage provides flexibility to the user and gives them a chance to back up their data. You can easily access your data from anywhere in the world, and it's much more reliable than any hardware related storage, as they always have a chance of breaking or getting corrupted. There are some downsides to cloud computing, but the pros outweigh the cons, and hence this service is really in demand by people all over the world.
Free Cloud Storage Available in 2020
There are many cloud services that it's challenging to choose which one is good for you. The quality of the cloud storage depends on the security, how much space they provide, reliability, and accessibility. The better these attributes are, the better preferred the storage cloud is. These cloud storage are much used for personal and business storage. These are the following best cloud storage options you can choose from:                                 
The features that Google drive provides are the reason why it's widely known as the go-to cloud storage app. The syncing of your cloud storage and your email includes ease of sharing and accessing your personal information. You get 15 GB for free, just for owning a google account! This makes storing data with multiple accounts even more comfortable. You can primarily store all of your essentials if you have many accounts to your name.
The app also lets you view online photos and files in the offline mood if your network is down for a while. The offline mood is an excellent feature for places with a bad internet connection. With the integration with other Google devices, this app reigns superior compared to other cloud media apps.
Media Fire is the best online file sharing app; you can permanently store and share content worth of 10 Gb from your account. The storage amount can always be increased later on, up to 50 GB. Upload your files to a folder and send the link to download the file anonymously, letting you have a secure and anonymous sharing option.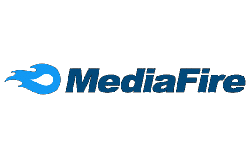 Most online sharing happens through this app, and with it's easy to use sharing features, no wonder it's a favourite among its users.
Sync.com is also a great free cloud storage option that provides 5 GB. The sync.com web panel is handy for searching for any shared files. Another feature that sync.com provides is the option of restoring deleted files, letting you breathe a sigh of relief on any accidentally lost documents or deleted data. You can get extra space by recommending the app to a friend, virtually increasing your storage exponentially.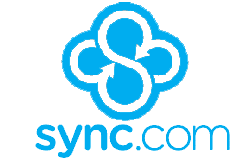 Sync Vault is also a great feature they offer, letting you copy your essential file into a more protected and private section, which you'll be worry-free of any tampering.
Mega Cloud Storage:
Mega cloud storage is also a very popular cloud storage medium that offers 50 GB of storage. Mega makes sure you can download many files in zip format and upload them without any hassle. The fast download option through mobile gives this app an edge over other cloud storage options.
You can easily upload and download through mobile, which provides the app with portability like no separate app on this list. With 50 GB of secure sharing, this app is an excellent way to backup your important files and documents.
Dropbox Cloud Storage:
The dropbox is the first media sharing service when it comes to cloud storage. Though it was trendy back in the day, it's still holding firm to its quality.

You can still share all your items and files through this app, with its generous 2 GB sharing storage. The portability of this app and the fact that it's found on almost every phone makes it an excellent choice for cloud sharing and cloud back up storage.
You know Microsoft is never behind when it comes to these sorts of things, and that's why it's on this list. If you're on your standard PC, then this is the storage service for you where you can access your data, even in offline mode. The SSL encryption in this document is phenomenal.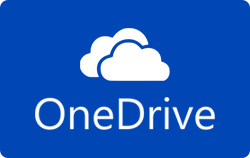 As its Microsoft, data sharing is more comfortable compared to other online services, and that's where it shines the most.
Box Cloud Storage:
Box offers excellent storage options when it lets you store any matter of data you want on the drive. The availability of the data from the online storage makes this storage service appealing.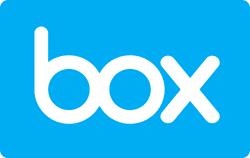 You can also work on the online documents with the help of Microsoft 365. The larger data files can be sent through email and the Box simultaneously.
IDrive Cloud Storage:
If you want to have a constant backup of your files, then IDrive is the cloud storage platform for you.
The storage platform has the right amount of accessibility from your basic devices such as PC, Mac, IOS, and Android. The real-time backups help keep your data storage consistently backed up. You can even back up the whole settings of your mobile. You can get 5GB free just for signing up.
pCloud Cloud Storage:
Pcloud is one of the best options you can go for when it comes to security. The Pcloud offers high encryption for data that you want to keep private. The accessibility and sharing of pCloud are comparatively more comfortable when compared to other cloud storage platforms.
There's a great emphasis on multi-file sharing in the system. It also provides backing up of data from social media platforms. The best thing about the service is that they offer 10GB free space.
iCloud Cloud Storage:
iCloud is an Online Data Storage represented by Apple. They Offer 5GB free with their all IOS devices no Matter how much Devices you own. You will get only 5GB Free Cloud Storage to get backup of your data and to secure Your Important information.i'm Personally Using it. It's Very Secure but it's not giving much space so we will have to move with their Premium Plans.
iCloud is also offering its customers 2TB for just 10 $, and now all the iPhone users can enjoy the very reasonable budget and extensive storage capacity from their phones.
Google Free cloud storage
Google offers 15GB on your sign up, letting you enjoy a large amount of storage to play around with. You can create multiple Google accounts and redeem this feature repeatedly,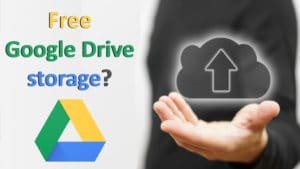 which is always a plus point. You can buy more storage from their various plans, but the 15GB they offer is usually unutilized. You can free up space to get the full 15GB experience that you're promised, as mentioned above. Google provides its users with features and storage that no other cloud service offers, so it's the go-to online storage service you can use.
How much space does Google drive give you?
Google Drive gives an enormous 15 Gb of cloud storage to work on, more than any other free cloud storage service out there. The drive isn't virtually fully 15 GB because it also stores your Gmail account and Google photos, which can rack up to a massive amount if not checked regularly. If Gmail is your main account, then you'll be hitting that 15 GB limit quickly. There are some tips that you can apply to enjoy the 15 GB that Google Drive provides fully:
Clear all your spam emails and delete all your unnecessary subscriptions from websites to

clean your email account.

Delete photos that are higher resolution and videos long videos from Google Photos to free

from bulk of storage.

Remove unwanted data from Google Documents
How to get more one drive space for free?
One drive has decreased its storage. It was a massive 15 GB space to just 5 GB in 2017, and many people were left devastated with this change. Old members could opt for 10 GB of camera roll storage, but that offer is long gone for the newer members, and anyone who joins now will only get 5 GB.
You can get the 15 GB back with two methods, and you'll prefer the first one over the latter. The first method involves a straightforward and free method; you'll just have to find people to comply, just use referrals. You get 500 MB on every person that joins one drive with your special referral link. So grab your colleagues, friends, family members, and any stranger you can fish up, send the link to 20 of them and rack up the ten extra free GB in no time.
The other way is paying for it, almost 2 $ a month, but honestly, unless you really can't leave the service, there are other free and better services that you can try for free with much more hefty storage options.
which Cloud Storage offers 1tb Space?
Many services provide 1TB and over with a monthly subscription package, such offers are listed below:
Amazon drive:
Amazon offers its customers 1TB for 60$ for the whole year. This deal is excellent in the sense that you get all this data, and with onetime payment, you won't have to worry about your data being misplaced anywhere for the whole year.
DropBox:
DropBox is giving away 3 TB for 13$ a month. If you want to avail even more than this, you can get unlimited data to store for just 20$ a month, no that's a bargain.
Google Drive:
Google comes to the rescue again, concerning the best deals you can get. The storage plans start at 10$ for 1 TB, 10Tb for 100$ and 30TB for 300$ a month. Now those are some unbelievable deals, and we'd recommend the 10$ deal for its economic use. If you want to store all your belongings or utilize the storage, then you can opt for the 300$ plan, but it's a bit pricey, and it's better to invest in a portable hard drive.
Icloud:
iCloud is also offering its customers 2TB for just 10 $, and now all the iPhone users can enjoy the very reasonable budget and extensive storage capacity from their phones
IDrive:
IDrive is mainly used for backing up purposes, but you can also enjoy their 2 TB deal for 53$. Not a bad deal if you want to keep your data thoroughly backed up.
Can we Get Free cloud storage of 100 Gb?
There is no single cloud storage that can accommodate 100 GB of storage. The best strategy to utilize is to get free storage over multiple cloud services. Distribute your files and folders among them to get the best out of the free services that they're offering. You can distribute the storage among these cloud storage services:
Google drive:
You automatically get 15 GB free for each email account you have on Google. You can also get 2 GB free on completing specific tasks of Google.
OneDrive:
You get 5 GB from this service, but If you can knab an institutes' email address, then you can have 1 TB completely free. The student offer is great if you're currently studying or work in education.
Box:
Box offers 15GB completely free; the only downside is that Box is aimed for business-related uses.
DropBox:
Dropbox offers 2GB free, but if you can rack up the referrals, then you get a whopping 16GB free.
Which is the most secure and Best free Cloud Storage?
Almost all of the storage services mentioned above have great security procedures such that millions of users blindly trust their personal data to these companies. The best and most secure storage is pCloud because they go the extra mile in data security.
The following reasons are why pCloud is Considered The Best Secure Storage Cloud Storage Service:
The storage service uses extremely protective 256-bit encryption. This is one of the most

advanced storage features used these days.

Five copies are made of your data, to store on different servers.

Reports of data access on various devices. This will let you know if anyone's a little too

curious for their own good.

Encryption by the user using a crypto feature.